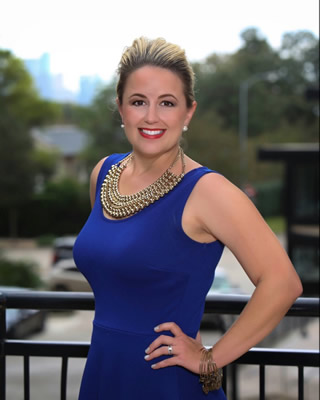 What was your first job in the realty industry? I began working as a full time residential and leasing agent in the Dallas/Houston area.
What do you do to relax when you're stressed? When I'm stressed I find confirmation and relief by walking my dog Bogey and blogging.
Where did you grow up? I grew up in Houston with primary residency in the East Downtown and Oak Forest areas.
Growing up, what did you want to be? Growing up I wanted to become an attorney.
If you could have lunch with a well-known figure (living or not), who would it be and why? Barbara Bush. During my childhood I was able to meet her and would love the opportunity to have a conversation with her about her life and experiences.
Where is your favorite place to hang out? Where I currently reside, the Houston Heights. The Heights is a small neighborhood centrally located in Houston with a small-town feel.
What do you love most about the industry? The families and businesses we help realize their dreams of homeownership and/or business expansion
How do you distinguish yourself from the crowd of agents? Others tell me I am an outspoken "go getter."
What is the most difficult aspect of your job? The inability to make everyone happy at all times
Where do you go to network and meet new clients? Local industry events in the Houston area
What has been your greatest accomplishment? Becoming a mom to my beautiful children, Robert and Dylan
What was the last good movie you saw or book you read? Last book: "The 12 Week Year," great read.
What is your favorite restaurant? Bernadine's in the Heights
Architecturally speaking, what is your favorite building in Houston? I have always loved the Williams Tower.
What kind of car do you drive? A 2015 BMW
Smartphone or paper? Smartphone!
What is your favorite city after Houston? San Francisco
In 10 words or less, what is your advice for someone new to the industry? Have a plan and work your plan. A real estate agent without one is just a well-built ship lost at sea.
What's your favorite real estate iPhone/Android app? iPhone