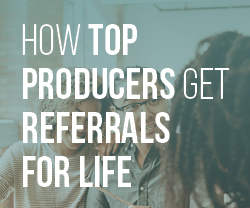 ---
Many top producers know how to create a great referral network from past sales. How do they do it?
read more

---
It's been about two years since the National Association of Realtors launched its financial planning and assistance wing, the Center for Realtor Financial Wellness, and just in time to find its footing for the coming global recession.
read more

---
After working on a number of notable New York City projects, Douglas Elliman Development Marking has taken on Texas' high-end rental market.
read more

---
Nearly two million jobs were restored in July, as the economy struggles to return to pre-pandemic levels.
read more

---
Amid the Great Lockdown — the worst recession since the Great Depression — nine Houston agents sold homes priced between $3 million and $8 million last month.
read more

---
Peak homebuying season has shifted to the end of summer, according to realtor.com.
read more

---
Foreign investors have taken pause when it comes to buying U.S. residential real estate, but better opportunities may be around the corner, according to the National Association of Realtors.
read more

---
Zillow has resumed its iBuyer program in Houston, reflecting the company's confidence in the real estate market amid the pandemic.
read more

---
Balmoral's Amenity Village took home a trophy for Best Community Amenity during the 2020 Texas Association of Builder's Texas Star Awards on July 23.
read more

---
While the pandemic has not significantly affected plans to purchase a home, it's fueling relocations, according to a new report.
read more