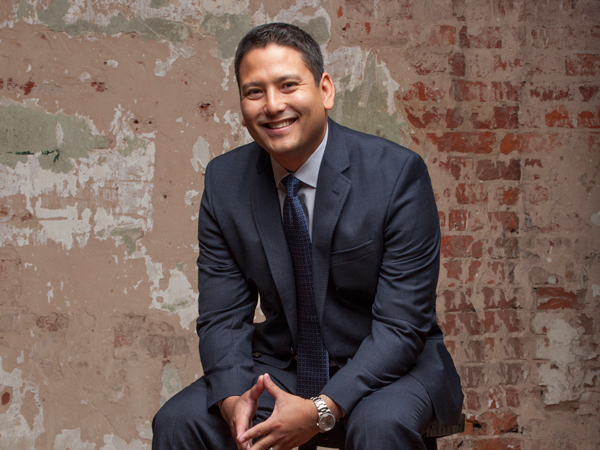 Mark Dimas
Broker/Owner
Winhill Advisors
Mark Dimas is the personification of the American dream. Ranked as the No. 10 Realtor in the country and the No. 2 Realtor in Texas by the Wall Street Journal, as well as the 2015 Top Residential Real Estate Agent by Transactions by the Houston Business Journal, he is a self-described real estate visionary. This broker/owner of Winhill Advisors knows first-hand what it means to work one's way from the bottom to the top. "My drive is innate to my character," he explains. "I'm goal-oriented by nature, so I strive to be my own personal best while helping others do the same." His stellar record of accomplishment makes clear that real estate is both his passion and gift.
But Dimas encountered a few bumps along the road that have made success even sweeter. He first honed his acumen for sales through a network marketing career as a gold coin salesman. His later role as a foreclosure property scout for a real estate investor led to a minority partnership in both that and a mobile homes company with the same businessman. "We did it all in that company – sales, building, financing and customer service," he recalls. Nevertheless, he opted to leave that business when potential buyers were increasingly plagued by financing issues even as he and his wife were expecting twins and about to move into a new home. The combination of those realities prompted him to ask his uncle, a 30-year real estate veteran, to help him build his network.
"I wasn't looking to enter the real estate industry," Dimas remembers, "just to make connections." In fact, he had asked his uncle about real estate as a career when he graduated high school only to be dissuaded by his relative. This time, his uncle encouraged him to come work for him rather than seek a job as a sales trainer. Dimas accepted the offer in April 2002, overseeing marketing and rebranding efforts as well as contract-to-close activities. In December 2003, he closed $30,000 in gross commission, earning the most money at one time he ever had. He credits his uncle for teaching him the basics of real estate, including the value of time and money, and helping him understand the importance of looking successful, including dressing professionally.
Today, Dimas boasts an established reputation, as evidenced by his more than 90% referral rate. His approach with clients is simple yet ingenious: Not only does he help sellers prepare their home to yield the greatest return possible on investment, but he also encourages buyers to think about what it will take to sell their home in the future. "Preparing homes to market and sell allows me to leverage that knowledge when helping buyers think about the long-term," Dimas says. His advice to sellers on when and what to remodel, professional staging and his use of high-quality photography allow his clients to sell their homes more quickly than the competition. And when his buyers find the perfect property, Dimas has them write a heartfelt letter to the owner about why they want to purchase it. "One time my clients beat out 27 other offers because they wrote a personal letter that explained why the home was ideal for them." His hands-on approach, in-depth industry knowledge and penchant for perfection are key reasons why Dimas' achievements are as impressive as they are numerous.
Winhill Advisors is a family business, including Dimas' wife who oversees its property management division as well as his father-in-law and siblings, who lead other areas of the company including home improvement and investor relations. And in the truest sense of all things coming full circle, the daughter of the investor for whom he previously worked is also part of his team. "We want our clients to have a first-class experience," says the father of four, whose charitable work includes recently traveling to Guatemala to distribute 200 pairs of shoes to residents of a small village. "Winhill is raising the bar and that allows other people to see that you can do your business with pride and excellence while still providing outstanding service to your clients."