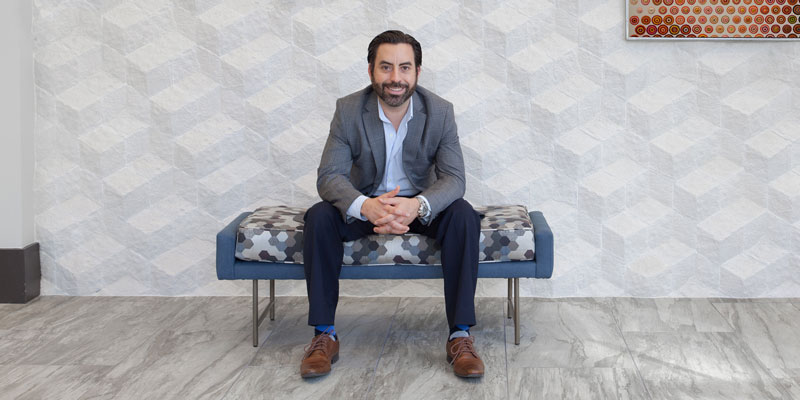 Patrick Burbridge
Owner / President
CitiQuest Properties
Patrick Burbridge has had a massively successful 13 years in real estate. The Houston Association of Realtors has counted him among the top 1 percent of local Realtors for the last decade, and in 2015, he was named the Houston Business Journal's No. 5 Realtor for the year for both sales volume and transactions. Burbridge also founded and is president of his own company, CitiQuest Properties – which despite opening during the downturn, has consistently seen growth, including a more than $50-million bump in sales volume between 2014 and 2015.
CitiQuest Properties got its start primarily focusing on the building, investment and development sides of real estate. But in 2014, Burbridge brought in a partner to help them expand to some of the more traditional buying, listing and resale services. "My company is now a one-stop shop for builders and investors, helping with everything from finance, land acquisition, architecture, design, marketing and finally sales," he says. Over the last two years, CitiQuest has added 20 new agents to help handle the increased business, and Burbridge says that mentoring them has become one of the most inspiring parts of his job. "Knowing that I can share what I know with them, then have a first-row seat to watch their growth gets me out of bed in the morning," he says.
What advice would Burbridge give to fledgling agents? Above all else, he emphasizes the importance of client relationships and the work that goes into building them. "It's great business sense," he says, citing his many referrals as evidence. Burbridge also encourages his agents to be introspective and critique themselves. "We are only as good as our last transaction," he says. "I strive to always be even better in my next."
Burbridge is proud of his deep roots in Houston, which include a finance degree from the University of Houston. It is why he considers having helped revitalize a number of the city's historically blighted neighborhoods such a big accomplishment. Burbridge wants to see everyone around him succeed: the clients he works with, the agents he employs and the city he calls home.