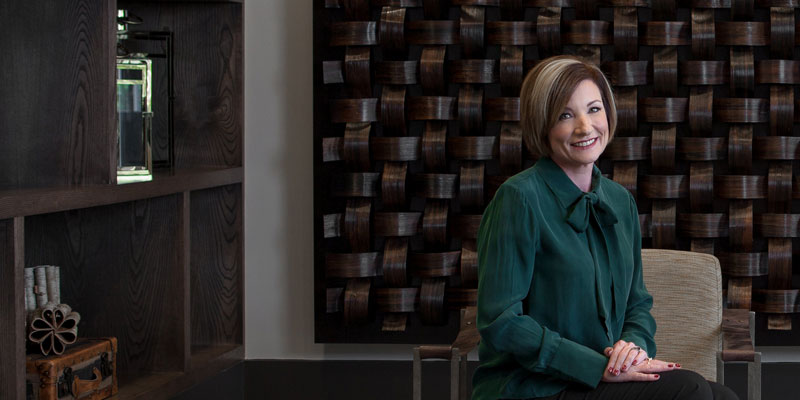 Sandy Petermann-Williams
Realtor
RE/MAX The Woodlands & Spring
"Southern" and "hospitality" are two words that Realtor Sandy Petermann-Williams knows well. They've helped shape her corporate and personal philosophies.
Petermann-Williams mixes Southern charm and hospitality with unrivaled professionalism, and it's a recipe that's worked well for her business. Over the past decade, she's grown her business with RE/MAX The Woodlands & Spring into a community staple. Testaments to her growth and success are the multiple accolades from clients and professional organizations she's received, including the Distinguished Real Estate Professional designation from The Expert Network – an honor conferred upon only the top 3 percent of Realtors in the nation. Petermann-Williams is also a Certified Luxury Home Marketing Specialist, a member of the RE/MAX Hall of Fame and is listed among the top 20 Individual Agents for RE/MAX of Texas.
The RE/MAX veteran is a product of her upbringing. She grew up in a small town in Louisiana where people took care of one another. Petermann-Williams worked as an accountant for 16 years, honing her organizational skills and eye for detail. When she moved to The Woodlands and listed her own home for sale, she discovered her existing skill set was well suited for real estate. And so she became a Realtor. Equally at ease with first-time homebuyers and sellers looking to list and sell a luxury estate, Petermann-Williams has the skills, drive and personality to close the sale.
What is the secret to her success? Apart from her drive and philosophy, Petermann-Williams credits her trusted network of business partners, who work closely with her to smooth every step of the transaction. "So much of real estate is about customer service and the bond we create with our clients," she says. "No matter what the clients' goals are – whether they are buyers, investors, renters or sellers – I am right there beside them, making sure I understand their needs and desires, crunching the numbers, meeting with contractors and negotiating the best deal possible."
When she's not working hard for her clients, she is making memories with her family and giving back to the community. A member of the Junior League of the Woodlands, Inc., Petermann-Williams serves on the board of directors for Court Appointed Special Advocates (CASA) in Montgomery County, where she is chair of the development committee. As evidence of her exemplary fundraising skills, she danced her way to first place at a Dancing for the Cause fundraiser, bringing in more than $14,000 for the local YMCA.
No matter what Sandy Petermann-Williams finds herself doing – extending a hand in friendship, advocating for a child, or writing a contract for the most important purchase in a family's life – she can unequivocally say, "I absolutely love what I do." And it shows.