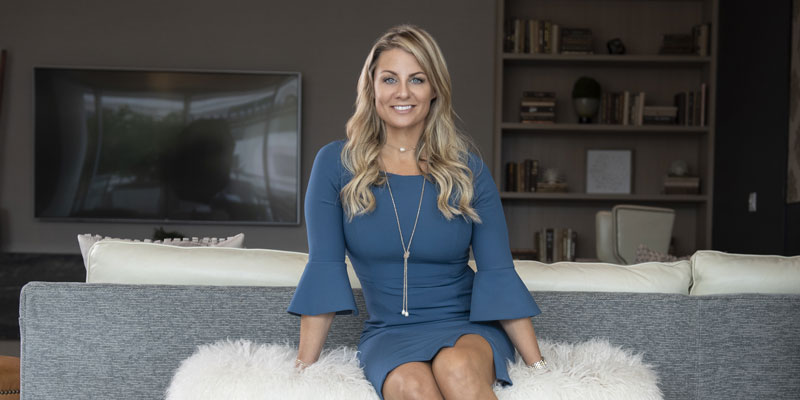 Jennifer Cuilla
Real Estate Professional
RE/MAX Fine Properties
It seemed unlikely that Jennifer Ciulla would reach her goal of RE/MAX Platinum in 2018. The previous year had been one of many life changes — new marriage, home remodeling projects and a honeymoon to mention a few — that took her focus away from real estate. But she went for it anyway.
Ciulla spent the first eight years of her career as the youngest property manager in her company, dealing in multifamily properties, before becoming an agent. From leases to luxury homes, she handles a variety of transactions for clients in Houston, Fort Bend and Harris County. She credits her LUXE Certified Listing Specialist designation with helping her deploy unique marketing strategies that give her an edge over the competition. She places a heavy emphasis on online marketing, using visually stimulating ads and videos on social media to draw business.
In 2017, Ciulla closed $2.3 million in volume, but then went on to close $14.7 million as an individual soon after. This rapid increase in production prompted RE/MAX to recognize her with its Rising Star award.
She says her attraction to the industry has a great deal to do with her ability to exceed goals and rack up five-star reviews from clients touting her as professional, knowledgeable, experienced, friendly and fun to work with. "It has come very natural to me. I thoroughly enjoy and am passionate about helping others find the home of their dreams and sell their homes as well," Ciulla says.
Always professional, Ciulla is careful to be kind to clients and other real estate professionals alike while working through a contract. Learning all she can from participating in various local, state and national Realtor events, Ciulla also values opportunities to network within the industry. In her free time, she enjoys traveling, drinking wine, reading, decorating, listening to music and making memories with family and friends.