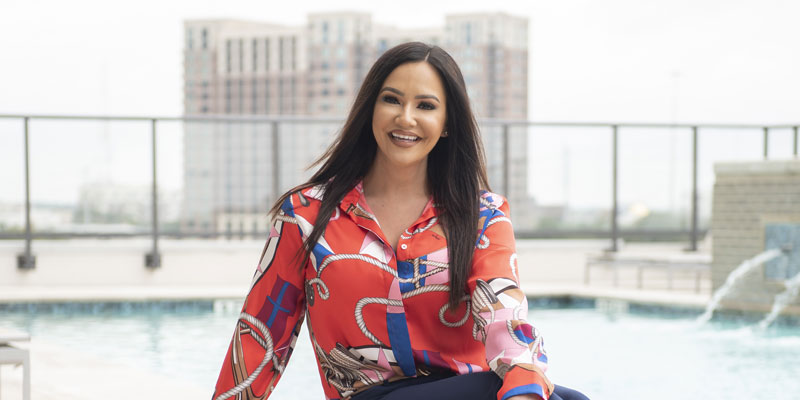 Nicole Freer
Team Leader
Nicole Freer Group at RE/MAX Fine Properties
Nicole Freer, team leader of the Nicole Freer Group at RE/MAX Fine Properties, is as innovative in her approach to business as she is attentive to her clients. Catering to every buyer and seller equally while supporting her team of 10 full-time licensed agents, Freer is dedicated to building relationships based on mutual trust and a common goal. "We are attentive and readily available whenever our clients need us," she says. "It's our priority to make them feel well-informed and comfortable every step of the way."
As native Houstonians, Freer and her team come to each transaction with a home eld advantage, helping clients navigate local markets with ease. In 2018, the Nicole Freer Group doubled its volume, thanks in part to persistence, collaboration and intensive marketing procedures. "Whether it's a listing video that highlights the home's greatest features or a targeted ad on Facebook created by our marketing team, we are always thinking outside the box for new and exciting ways to showcase a listing," she says, adding that the team uses Matterport for 3-D imagery and virtual staging technology along with traditional open houses.
Last year, the team was ranked No. 11 in the Houston Business Journal's Top 25 Residential Real Estate Awards for Small Teams by Transactions and Small Teams by Sales Volume. It also received the RE/MAX Diamond Award for the past two years in a row, and in 2018, the team was ranked No. 9 in the state of Texas by RE/MAX. "When you create a fun and positive team culture, and when you are patient and intentional about finding the right people that fit within that culture, you create something powerful that can't be stopped," Freer says.
For every home the team sells, it makes a donation to Children's Miracle Network. Freer also supports Bennett's Bears and enjoys spending time with family and friends.