The "FHA-Rural Regulatory Improvement Act of 2011," a draft bill proposing a minimum down payment of 5 percent, an increase over the current 3.5 percent down payment required to be able to take out a FHA-backed loan, will be discussed at a House subcommittee hearing today.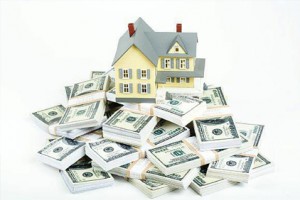 According to the Wall Street Journal, this hike is an attempt to ensure that the agency is making safe loans in order to stabilize their finances.
With much debate over government involvement in the current housing market, the draft bill has been met with both fear and enthusiasm. Democrats fear that further straining government access, by narrowing their ability to supply loans for first-time homebuyers, will only harm the market further.
However, Republicans aim to redesign government mortgage programs to strike "the right balance for taxpayers and home buyers," said Rep. Judy Biggert (R., Ill.) in a recent statement.
The size of loans may dramatically decrease with the approval of this bill, with a current reduction already marked for October 1. With this bill in place, limits would be reduced to 125 percent of a county's median home price.
"While we support reforms to strengthen the program, changes should not be made at consumers' expense by drastically impacting the affordability and availability of mortgage capital," said NAR President, Ron Phipps in a prepared statement.