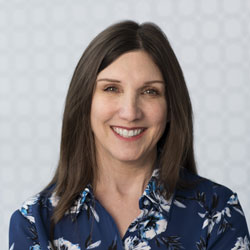 Marci Sepulveda
Publisher | Email
As co-founder and managing partner of Agent Publishing, Marci Sepulveda oversees day-to-day-operations, as well as the company's product development and growth strategy. A veteran of the real estate industry, Ms. Sepulveda is a recognized expert in real estate training, sales and marketing management with experience working with developers, brokerages and agents. With Agent Publishing she brings her market expertise to the media side of the industry. Prior to launching Agent publishing, Ms. Sepulveda founded Circle Development, a condominium conversion firm and worked with various major marketing, development and brokerage companies in strategic development and training.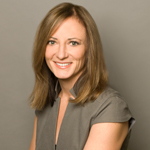 Anne Hartnett
Publisher | Email
As managing partner of Agent Publishing, Anne Hartnett is responsible for the company's strategic direction, corporate alliances and marketing efforts. Prior to being a co-founder of Agent Publishing in 2003, Anne successfully founded and grew Luxe Marketing Communications LLC, where she developed marketing and advertising solutions for such leading companies as Hyatt Hotels, U.S. Cellular, Coldwell Banker and several real estate developers. Anne has been a guest speaker at the magazine publishing seminars Folio Magazine's Folio Show and Folio's Entrepreneurial Summit. An amateur cook and gardener, Anne likes to vacation on the slopes.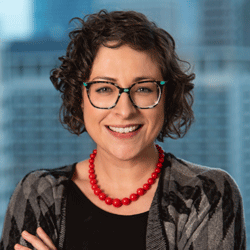 Meg White
Senior Managing Editor | Email
Though Meg White initially moved to Chicago to earn her master's in journalism in 2007, her roots in the region reach back two generations. As the former managing editor for REALTOR® Magazine, she's focused on serving up content that exceeds the expectations of agents and brokers across the country. Now a proud homeowner in the Albany Park neighborhood, Meg spends her spare time writing, brewing beer, playing bass, and making a mess in the kitchen. You can follow her on Twitter at @ladyinabox.
Kit McFarland
Art Director | Email
A graduate of Bridgewater State University in Massachusetts, Kit studied fine arts and graphic design. As Art Director, Kit is responsible for overseeing the visual aspects of Agent Publishing as a whole. This includes the production of Chicago Agent's print magazine, directing photoshoots, and also overseeing the company's custom publications and marketing efforts. A lifelong Chicagoan, Kit enjoys horror movies, taking road trips and Instagraming.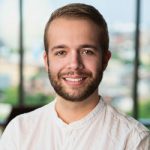 Andrew Morrell
Editor | Email
Born and raised in St. Louis, Andrew moved to Chicago to attend DePaul University where he earned a degree in journalism. He served as the arts and lifestyle editor of DePaul's student newspaper before working as a digital editor for the Chicago Sun-Times and then the Chicago Tribune. Andrew honed his real estate and business writing skills at a marketing firm for nearly three years before joining Agent Publishing. He currently covers the Chicago, Miami and Boston housing markets. When he's not working, Andrew enjoys biking around the city (weather permitting), attending concerts and fostering cats for two local animal shelters.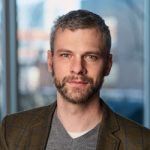 Scott Klocksin
Editor | Email
Scott Klocksin's journalism experience has focused heavily on covering real estate. A graduate of Hunter College and the Newmark School of Journalism at CUNY in New York, Scott has written for a variety of real estate publications including Bisnow, Curbed and The Real Deal. Scott is a proud native of the Chicago area and has had a lifelong interest in urban planning, architecture, shifting demographics and everything that makes cities run. His favorite city—hands down—is Chicago, though nearly a decade in New York left him with a soft spot for the place, if a bit tired of arguments about which city's pizza or skyscrapers are better.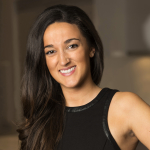 Kim Jarosz
Special Features Director | Email
Kim Alessi graduated from Marquette University with a degree in advertising, and gained valuable marketing – as well as real estate – experience from her first job as an office manager and marketing coordinator for a start-up real estate company. As the Special Features Director at Agent Publishing, Kim manages each cities annual Who's Who in Residential Real Estate feature. When she's not working, she loves spending time with her family and friends, and playing with her rescue dog, Mavis.