Many are familiar with the case of the recent murder of Ashley Okland, the Des Moines, Iowa Realtor who was shot and killed at the open house she was showing. While the case (now active for three months) has not led to any arrests, another real estate-related disappearance in Canada has led to an arrest yesterday, after finding human remains which are believed to be that of a missing Canadian agent, Jiangoe "Tony" Han.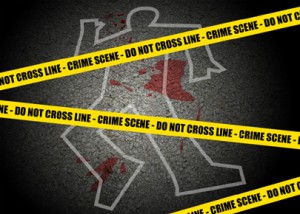 On January 20, Han was working at a $2.4 million mansion in Mississauga, which he was trying to sell; the mansion belonged to Xiu Jun "Johnny" Fei.
Both Han and Fei were abducted and reported missing, but Fei was located unharmed in just a week, while Han remained missing in what is rumored to have been a ransom holding gone wrong, said Agent Genius.
The surviving kidnap victim has been cooperative but he hasn't been able to provide nearly as much information about the ordeal as investigators had hoped, Peel Police Const. Adam Minnion said to The Toronto Sun.
With the recent discovery of the human remains in a home in Markham, Ontario, 23-year-old, Senthuran Sabeson has been arrested and charged with first degree murder, following a previous arrest in January for "two counts of kidnapping and intention to hold for ransom."
Other suspects have been charged with the kidnapping and intention to hold charges, and a warrant has been issued for another suspect, but Sabeson is the only one believed to be involved in the alleged murder, according to the article.
Investigators hesitated to elaborate on the location of the remains, but The Toronto Sun claims that sources said the body was buried beneath the property's concrete basement floor. "Investigators are awaiting forensic testing to positively identify the remains, but Han's family have been notified of the discovery."