The Houston Association of Realtors (HAR) has partnered with PropertyInfo Corporation and SureClose to create a new transaction management system that will reduce the need for paper in transaction records.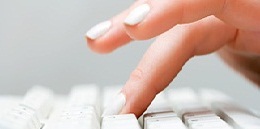 The Houston Association of Realtors' Electronic Transaction Solutions (HAR-ETS) system will serve as a platform consisting of HAR's MLS system, electronic signatures and transaction management. The concept was adopted from the Arizona Association of Realtors, according to HAR.
SureClose is an online system which digitally stores an agent's correspondence, personal notes, documents and completed task for every property managed. The information can be accessed by using an authorized log-in name and password.
Margie Dorrance, chair of the Houston Realtors Information Service, believes that HAR-ETS will be beneficial to all agents. "We believe that HAR's MLS subscribers will immediately realize the advantages of HAR-ETS and will be eager to wean themselves off the cumbersome and inefficient paper-based method of handling transactions."
HAR-ETS won't be without competition. Paperless Pipeline has already been operating as an electronic management service for real estate professionals. Offices such as RE/MAX, Century 21, Coldwell Banker and Keller Williams Realty currently use Paperless Pipleline. HAR-ETS will be up against this already established business when they launch in a few months.
HAR has released several previous technological advancements meant to aid real estate professionals, such as applications for Facebook and the Android which were released earlier this year. They also have an IDX suite full of resources for agents and consumers.