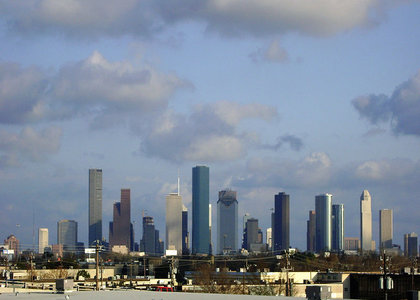 Consumers continued to purchase real estate in Houston in February, even with the low inventory, keeping sales numbers in the positive, according to a recent report from the Houston Association of Realtors.
Sales have stayed in the positive territory for the 33rd straight month in Houston, with the dwindling housing inventory continuing to push prices higher. Home sales have climbed 8.3 percent year-over-year, with February single-family home sales totaling 4,765, which represents a larger one-month volume of home sales than the market experienced in January, but is still down from the average one-month recorded a year ago.
Supply of homes has held at 2.6 months of inventory since December, down from February 2013 when there was a 3.6-month supply, and drastically lower than the national figure of 4.9 months of inventory, according to the report.
Prices for Single-Family are the Highest Ever Recorded for Houston in February
Single-family home prices have increased 12.5 percent year-over-year to $247, 534. The median price rose 11.7 percent to $181, 500, with both of these figures representing the highest prices for a February in Houston. Homes priced from $150,000 and above experienced sales growth in February.
With buyers in Houston continuing to purchase homes, the positive effects may be short lived due to the slump in new-home construction the nation has experienced in February, which we currently reported.
Charlie Ralph – "Lease Properties Continue to Give Buyers Other Options"
Charlie Ralph, the current chairman of HAR, said that Houston is continuing to experience sales momentum from late 2013, but based on the declining supply of homes and a slight dip in February's pending sales, Realtor's will experience a slower pace in sales within the next month or so.
"New home construction under way throughout our market should help meet the demand, and lease properties continue to give buyers other options until more homes are available for purchase," Ralph said.
The number of available properties, or active listings, fell 16.7 percent to 27,798 at the end of February. Home prices peaked at the highest levels ever recorded for a February in Houston, with rentals of single-family homes experiencing an increase, jumping 19.2 percent compared to February 2013, while year-over-year townhouse/condominium rentals rose 4.3 percent. Average rent for a single-family home increased 5.2 percent to $1.590.
February sales of all property types totaled 5,810, an 8.9-percent increase over the same month last year. The total dollar volume for properties sold rose 22.5 percent to $1.4 billion versus $1.1 billion a year earlier.