In Friday's issue of The Houston Chronicle, I saw ad pictured above, which stated the following: the MLS sells homes, and only Realtors can post on the MLS.
It really insulted me, and I am tired of our industry minimizing our skill to taking a picture and putting it online. Allow me to explain.
Agents and Doctors Practice the Same Medicine
Saying the MLS sells homes is like saying hospitals save lives.
A hospital houses equipment, laboratories, resources and rooms. But, a patient's care is directed by their attending physician. Ultimately, a positive outcome for good health and an extended life is based on the doctor who interviews the patient, coordinates the tests, interprets the results, calls on other specialists' opinions, and finally, plans a course of action.
The role of a professional real estate agent is much the same when selling a home. The agent reviews a property, interprets the condition and determines how it will compete in the market against similar properties. They prescribe a series of actions that the seller can take to leverage the property for the highest potential return on their investment. Then the agent showcases the best features with a marketing package.
One of the most effective tools we use to expose the home to the market is the local MLS, where both our fellow agents and the general public have access to view it online. But let's be clear –the MLS or any other website does not sell a home; the agent presenting it on the site does.
MLS Access Does Not an Agent Make
An agent presents a property through marketing, and then negotiates the terms of the sale while coordinating the entire process by working with the wide range of entities that are involved in the conveyance of a property.
Compensation may vary throughout our industry, but for most full-time professional agents, we earn our living by offering our experience and advice:
We have local knowledge and expertise on rapidly changing real estate markets.
We make recommendations to improve a property for a greater return on investment.
We maintain a wide network of other agents who maintain buyer relationships to offer our sellers.
We have a wide range of marketing plans that we keep current, as new technology is always evolving, from high-resolution photography to Pinterest.
And maybe most importantly, we utilize skilled negotiation techniques on behalf of our client to bring the sale to as favorable terms as possible to meet their goals.
If you are a local real estate expert, share this with your friends and fellow association members. Tell them that you take great pride in your profession and your ability to sell homes, in both good times and bad, based on what the marketplace is bearing. Remind them that like other professionals – attorneys, CPAs, engineers, chemists or doctors – we are compensated for what we know and how we can apply that knowledge to the benefit of our clients, not for posting a picture and a price tag on the MLS.
---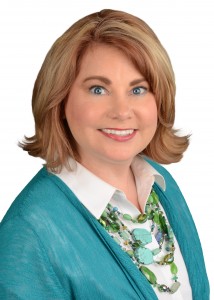 Lisa Dempsey is the sales manager at Better Homes and Gardens Real Estate Gary Greene's Lake Houston office.
She can be contacted at 713-898-6909 or Lisa.Dempsey@garygreene.com.