A new Zillow analysis shows in stark terms just how damaging inequality is for housing's future.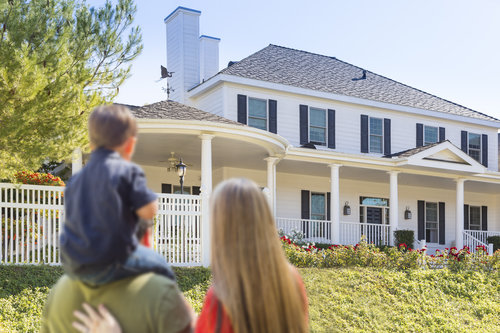 Call it "The Great Housing Divide."
Although homeownership – on the strength of record-low mortgage rates – remains incredibly affordable, rising levels of inequality and stagnant wages have rendered homeownership inaccessible for a huge share of Americans, all while a hugely competitive rental market has made renting increasingly expensive.
We've been covering that divide for some time now, but a new analysis by Zillow suggests that the situation may be even more troubling than we previously thought.
Here are three ways:
1. Wages and Home Prices – Among the lowest third of U.S. workers (we'll call them the "working class," for convenience sake), wages have risen by just 15 percent since 2000, essentially 1 percent per year. By contrast, home values have risen by 41 percent in the same time period, meaning that for the working class, housing costs have risen nearly three times faster than their wages.
Such a disparity has made homeownership very difficult for the working class, and Zillow's numbers drive that disparity home in stark terms:
As you can see, in nearly every metro area (including here in Houston), the homeownership rate for upper-tier income earners is nearly double that of working class individuals.
2. Even Inexpensive Homes are Unaffordable – Perhaps the most eye-opening stat of all in Zillow's analysis was that in 77 housing markets, even the least expensive homes are unaffordable to the working class, while all but four housing markets are affordable to upper-tier income earners.
Indeed, additional Zillow numbers drive home that divergence:
Nationwide, working-class homeowners now devote 26.1 percent of their income to housing, and in the higher-priced markets of the East and West Coasts, the numbers are jaw dropping.
3. Housing's Precarious Future – As Stan Humphries, Zillow's chief economist, explained in the company's analysis, the current divide in housing has placed us on a precipice, of sorts. Not only do wages have to increase, but so does the supply of housing.
"Rising rents and stagnant wages are also making rental housing increasingly unaffordable," Humphries said. "It is imperative that we find ways to create both meaningful wage growth for all workers, and increase the supply of affordable housing, and soon. If not, we run a real risk of the working class in America running out of affordable housing options, either to rent or to buy."
Notice, though, that Humphries emphasizes "affordable" housing. Even with the current boom underway in multifamily housing, the vast majority of new units hitting the market are affordable only to upper-tier income earners.