Home prices in Texas were strong as ever in the latest Case-Shiller report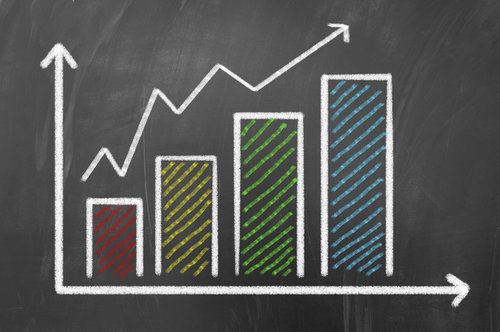 Home prices in the Lone Star State remained strong in March, with prices in the Dallas area rising 1.8 percent from February to March and 9.3 percent from March 2014, according to the latest Case-Shiller Home Price Indices from Standard & Poor's.
It was yet another sterling month of home-price gains for Dallas (amazingly, S&P does not track prices in Houston). Not only were the city's yearly and monthly increases the third largest of all the city's S&P measured, but they were also twice the national rate.
March Case-Shiller – National Home Prices Rise
On the national scene, the home-price narrative was largely positive:
The 10- and 20-City Composites were up 4.7 and 5.0 percent year-over-year, while the National Home Price Index rose 4.1 percent year-over-year (compared with a 4.2 percent increase in the previous index).
Ten cities reported higher price increases in March than in February, but 10 cities also saw their prices decrease on an annual basis, led by Cleveland's 1.2-percent drop.
On a monthly basis, the National index rose 0.8 percent, while the 10- and 20-City Composites posted similarly strong increases of 0.8 and 0.9 percent; only one city, New York, saw prices fall month-to-month.
Are We Experiencing Another Housing Bubble in 2015?
Home prices have now risen on a year-over-year basis for 35 consecutive months. Additionally, the current annual rate of 4.1 percent is far above the historical average (which has hovered around 1.0 percent since 1975), and is also greater than the growth of per capita personal income (3.1 percent) and wages (2.2 percent).
So impressive have home price gains been that some are uttering the word "bubble," but as David M. Blitzer, the managing director and chairman of the Index Committee for S&P Dow Jones Indices, pointed out in his analysis, that 4.1 percent annual rate is far below the double-digit increases that the Case-Shiller reported in 2013. Furthermore, with prices rising faster than incomes and wages, the pool of prospective homebuyers has shrunk, and that should slow home price gains further.
So though home prices have risen aggressively since 2012, the overall marketplace does not suggest another bubble is in effect.
"I would describe this as a rebound in home prices, not bubble and not a reason to be fearful," Blitzer said.
Blitzer's assessments, though, were for the national marketplace, and again, Houston's home prices are rising at double the rate of those national averages. In fact, recent analysis found Houston to have the second-most overvalued housing market in the country (and Dallas the sixth). Should we be concerned about a bubble here in Houston? Only time will tell, and we'll be watching closely in the ensuing months.