Latest jobs report features interesting implications for housing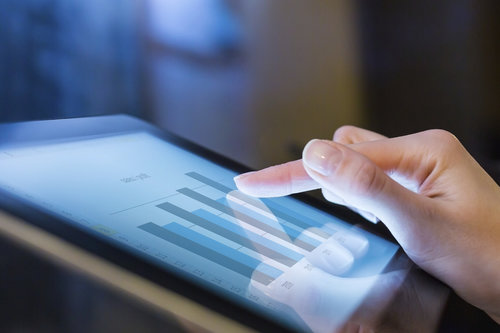 May was a positive month for the U.S. labor market, with the economy adding 280,000 jobs and the unemployment rate holding steady at 5.5 percent, according to the latest analysis from the Labor Department.
Beyond that leading statistic, though, were quite a few additional developments in the U.S.' continuing economic recovery, all of which have implications for housing's future. Here are seven such developments:
1. Long-Term Gains – Not only is May's 280,000 jump far above the 251,000 average of the last 12 months, but it also marks the 56th straight month of job gains, which is the longest streak on record.
2. Contrasts in Unemployment – In the last 12 months, the number of long-term unemployed (those who are jobless for 27 weeks or more) has fallen by a hefty 849,000 to 2.5 million in May. That still accounts for 28.6 percent of the unemployed, though, a higher-than-average number that suggests that many Americans are still unable to find work.
3. No Movement on Under-employed – The number of under-employed (workers who desire full-time jobs but have to settle for part-time positions) has not changed for several months, and ended May at 6.7 million. Under-employment has been the most lingering problem from the downturn, and it's concerning that so few part-time workers are able to make the jump to full-time jobs.
4. Housing-Related Industries Thrive – Construction employment, which has an obvious impact on housing and new construction, continued to improve in May, rising by 17,000. In the past year, 273,000 new workers have entered the construction industry. On the downside, though, employment in mining (which covers the oil/energy sectors) continues to fall rapidly. Mining jobs were down 17,000 in May, and have fallen by 68,000 so far in 2015, which has completely wiped out the 41,000 job gains for 2014.
5. Millennial Employment Remains Low – The percentage of young adults with jobs has been flat since February at 76.8 percent. That's at least 5 percentage points below historic averages, and will have to improve for Millennial homeownership to rise.
6. Shadow Unemployment – On the fringes of the labor market are a couple of discouraging trends, both involving workers who fall outside the conventional measurements of unemployment. First, there are "marginally attached" workers, people who have looked for a job in the last 12 months but not in the last four weeks; in May, 1.3 million people met that standard. Second, there remain 563,000 "discouraged workers," those who have completely given up looking for work. Both statistics have fueled doubts over the national unemployment rate, and whether it offers an accurate portrait of the labor markets.
7. Wages Remain Weak – Average hourly earnings for employees rose by eight cents from April to May, and are up just 2.3 percent in the last year. Stagnant wages are at the heart of housing's slow recovery, and until wages begin posting strong yearly growth, it's difficult to see housing moving beyond its current rut.