Latest housing survey from MacArthur Foundation finds many Americans skeptical of housing and the wider economy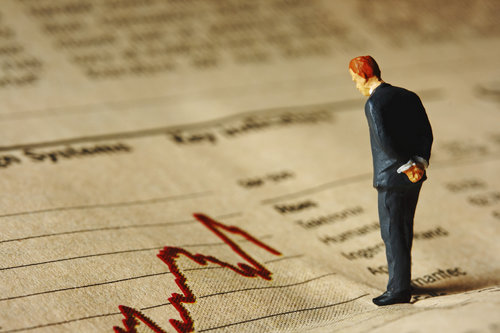 What a difference a year makes – or, in the case of the MacArthur Foundation's "How Housing Matters" survey,  what a difference a year does not make.
Easily one of the more probing (and unsettling) examinations of the nation's attitudes toward homeownership, the "How Housing Matters" survey made headlines in 2014 when it reported that 70 percent of U.S. adults still believe that the country's housing market is in the middle of a crisis, or that the worst is yet to come.
Now, for it's 2015 survey, the MacArthur Foundation has uncovered very similar sentiments among consumers, with 41 percent thinking the U.S. is still in a crisis and 20 percent fearing the worst is yet to come (for a total of 61 percent).
The Housing Crisis is Still Happening?
On the surface, those stats appear to be a net positive for the housing market. After all, the share of consumers who view housing negatively fell from 70 percent in 2014 to 61 percent this year, and the share of those who think the crisis is over has risen from 20 percent in 2013 to 35 percent this year.
As is the case with so many dimensions of today's housing market, however, that optimism sways wildly when examining the underlying economic contrasts in America. Among households with incomes of $75,000 or more, 48 percent think the crisis is over, a remarkable jump of 24 percentage points since 2013. However, among households with incomes of $40,000 or less, only 24 percent share that attitude, an increase of only 7 percent.
Economic Pessimism in America
The status of the U.S. housing crisis was hardly the only thing the "How Housing Matters" survey covered, and its additional findings complement the economic analysis of Fannie Mae, Gallup and Freddie Mac, all of which have uncovered a gnawing pessimism among American consumers. Among the survey's findings were:
•Four out of every five Americans (or 79 percent) think it more likely today that a middle-class household will fall to a lower economic class, while only 14 percent think it more likely that lower-class households will move up to the middle class.
•Seventy-five percent believe it is harder for Millennials to achieve a middle-class lifestyle than past generations. Furthermore, 76 percent believe it is harder for Millennials to own a home, 71 percent for Millennials to have a stable/decent-paying job and 71 percent for Millennials to live in stable/affordable housing.
•Sixty percent believe that housing affordability is a serious problem.
•Fifty-five percent (up from 52 percent in 2014) have made at least one sacrifice to afford their current housing, including: taking a second job/working more hours (21 percent); stopping retirement savings (17 percent); accumulating credit card debt (14 percent); cutting back on healthy food (12 percent); cutting back on health care (9 percent); moving to a less safe neighborhood (9 percent); and moving to a neighborhood with less quality schools (4 percent).
•And finally, 60 percent are worried and concerned about the economic climate over the next five years, a reduction of just 3 percentage points from 2013.
There was one undeniable nugget in the survey – 43 percent of Americans still consider it a high priority to own a home someday, and 16 percent consider it a medium priority – but at the same time, 56 percent cite a stable/decent-paying job as the key to a middle-class life, and only 14 percent cite homeownership as a key. It all leads back to a central point we've reported on repeatedly  – housing's future depends on a strong economic recovery, and in the absence of that, things like lower down payments and escalating rents will do little to boost homeownership.