Data labels Houston both overvalued and affordable. Which is it?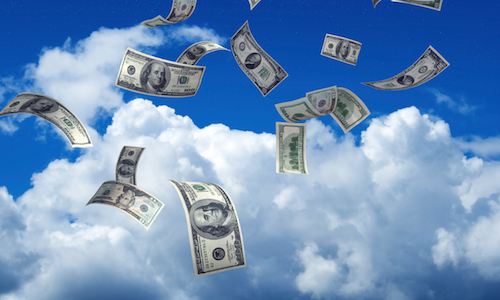 In a dual series of reports released recently by Forbes, Houston is targeted as both a city suffering from overvaluation, and one benefiting from its relative affordability.
From the first quarter of 2011 to the last of 2014, home prices grew 43 percent, compared to the city's gross metro product growth of only 23 percent. Additionally, while home prices jumped 36.9 percent over the past two years, wages have only grown 5.7 percent. It's a combination of those factors that prompted Forbes, using numbers from Fitch Ratings, to label Houston's market as 18 percent overvalued – second only behind Austin (19 percent overvalued).
However, while home price appreciation has stolen Houston headlines for the past several months, a second Forbes report, using median home value ($157,900) and salary figures ($52,000) from Glassdoor.com, boasts the market's relative affordability, naming it the no. 8 city "where your paycheck will go the furthest."
The contrast highlights a growing divide between housing experts, in which one side celebrates Houston's market and the other warns of its waning affordability.
Misleading Affordability
In regards to purchase price alone, Houston trails the nation by a considerable distance, as median home price for all property types was $228,700 in May, according to the National Association of Realtors – far below Houston's. But extend the scope of price from purchase to long-term upkeep, and owning a home in Houston becomes considerably more expensive.
In a joint housing survey from the U.S. Census Bureau and U.S. Department of Housing and Urban Development, researchers examined housing stock in 25 major metropolitan areas. In comparing the data, Houston's affordability comes into question.
In 2013, the most recent data available, median monthly expenditures to own a home in the Bayou City reached $1,482, which, when broken down, amounted to: $970 per month in mortgage payment, $100 per month in home insurance, $208 per month in real estate taxes, $42 per month in routine maintenance, $129 per month in electric bills and $33 per month in trash removal.
Nationally, the survey revealed median monthly expenditures averaged only $1,377. While mortgage payments in Houston were cheaper than the nation's $997 average, in every other category, notably home insurance ($63) and real estate taxes ($150), Houston proved more expensive.
Houston Plays Catchup
In an interview with local news radio station AM740, Michael Weaster of Berkshire Hathaway HomeServices Anderson Properties pointed to hedge funds as a source for some of Houston's problems.
"There were the investors that came to town, a lot of the hedge funds came to town and bought up the median priced homes," he said, adding that price growth eclipsing wage growth has culminated in a market where prices increase but sales decline.
But not all Houston real estate professionals concede to the city's price problem.
James Krueger, broker and owner of Kreuger Real Estate, said that not only does he see Houston's market as not overvalued, but also improving home prices are a reflection of the area "playing catchup."
His attitude was mirrored by local top producer Tamarah Curits of Creighton Realty Partners, who agreed Houston's current rate of appreciation is at "a healthy rate and has kept our region and market safe and reliable."
Both Krueger and Curtis admitted certain Houston neighborhoods had seen disproportionate growth, but the consensus was that overall the city was on the right track.
"I think supply and demand have a way of naturally correcting the market," Krueger said. "We are seeing inventory last a tad bit longer on the market right now, as well as a slight decrease in buyers. If that continues to happen, prices will start to go down."