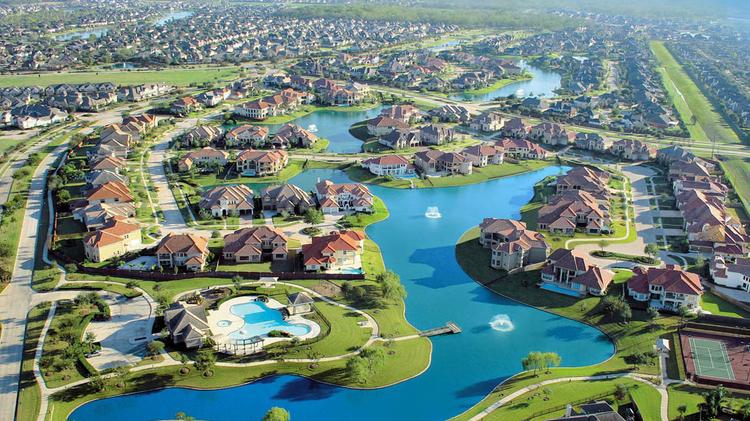 Four Houston-area communities have fallen off a new list of the top-selling master-planned communities nationwide compiled by RCLCO, a national real estate consulting company. RCLCO stated that many Houston-area communities cited construction delays due to heavy rains as the reason for the drop in sales.
Most notable of the four communities, The Woodlands dropped out of the top 20 for the first time since RCLCO first publish the list in 1994. As The Woodlands approaches buildout, the pace of home sales has slowed down.
Besides The Woodlands, three other Houston area communities, Cinco Ranch, Woodforest and Cross Creek Ranch, are now missing from the list.
Over the last 18 months Cinco Ranch has fallen quickly from No. 3 in 2013 to No. 12 in 2014 to being removed from the list this year.
However, the four Houston-area communities that remain on the list have held onto their spots fairly well. Riverstone was ranked at No. 5, Aliana at No. 14, Canyon Lakes West at No. 16 and Wildwood at No. 18. RCLCO commented on this successful placement.
"Although the rains slowed development activity during the spring, Aliana, Canyon Lakes West and Wildwood at Northpointe are nearly on pace to achieve similar sales as 2014, and developers are voicing limited concern about the impact of lower oil prices on housing activity despite diminished economic growth from one year ago."