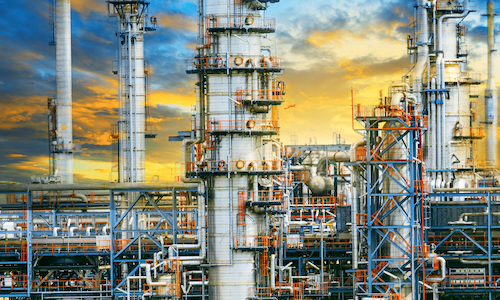 On Aug. 24, after China sharply devalued its currency, U.S. oil benchmark West Texas Intermediate crude fell to $38.24 per barrel – its lowest point in six years. WTI inched its way back in the days following, but remains weak at $39.26 per barrel, while Brent crude, the international standard, is performing slightly better at $43.51.
Complementing the fall of China's yuan and its slightly up, then severely down yo-yo stock market, is record oil production from Saudi Arabia, Iraq and Iran, despite earlier projections from OPEC of a crashing Chinese market.
For some areas the drop in crude value comes as a financial boon, helping to ease upward pressure on gas prices, which translates into tertiary transportation and operating benefits for several industries. For Houston, however, the focus is on real estate, and how a weakening energy sector will affect a housing market somewhat dependent on the money and new residents oil attracts.
At a recent panel discussion hosted by the Urban Land Institute, several local experts weighed in on the issue, many with largely positive outlooks on Houston's market, though not without some reservations.
The Market Today
The short of it is that single-family homes and multi-family are doing relatively well but the office market, particularly in the Energy Corridor, is facing a potential increase in vacancies.
Single-Family – Master-planned communities are a big part of the foundation supporting strong single-family performance. Jim Jenkins, vice president of master-planned communities for the Pennsylvania-based developer Toll Brothers Inc., said that the past several years in Houston have been "the best of times" for community developers and homebuilders, who struggled to meet demand during the city and state's energy boom.
Builders expressed some hesitation in suburban performance, where a smattering of communities owe their size and sales records to the expansive growth during the energy boom. Spring, for instance, is still benefiting from its new Exxon Mobil campus, which is ultimately expected to house 10,000 employees. Already the campus' presence is helping to drive sales in Spring and encourage commercial development, as evident by the area's several new hotels – such as the Marriott Residence Inn and Courtyard Marriott.
Multi-family – Multi-family submarkets near energy centers have performed disproportionately well. Ricardo Rivas, chief investment officer with Houston-based Allied Orion Group, believes the city is "clearly at the top of the cycle."
Realty News reported that since 2009, apartment rental rates in Houston have not declined, and even now as oil prices reach new lows, occupancy rates are strong and rents are rising. However, development in the sector may soon dry up, and very few projects are expected for 2017. In the Energy Corridor, rents are maintaining their strength, but rent growth has slowed to 3 percent.
Still, Rivas is confident multi-family development will continue to surge in areas like Sugar Land and Pearland, as well as Baytown, where he said rents have grown 13 percent year-over-year.
A Multi-Year Impact
The immediate impact of falling oil prices has been limited, and local insiders are touting that fact as evidence the market is weathering the energy downturn.
"Houston is doing very well," said Mollie Carmichael, principal with California-based research firm John Burns Real Estate Consulting, who expects home prices to bounce back to double digits by 2018.
Jim Jenkins of Toll Brothers said that he believes 2016 and 2017 will be good years, while 2018 will be an outstanding year.
As we have reported in the past, the full affects of falling oil prices, especially to the extent to which they have dropped in the last year, are not expected to manifest themselves in the housing sector – particularly in home prices – until late 2016, or even later now that oil prices are likely to stay down for the foreseeable future.
According to the U.S. Energy Information Administration, West Texas crude will probably average $49 per barrel this year and $54 in 2016. The figures were recently revised to reflect a 10 percent decrease from previous forecasts. If the price per barrel remains around $40, those figures could be further revised down, and Houston's housing market may suffer as a result.