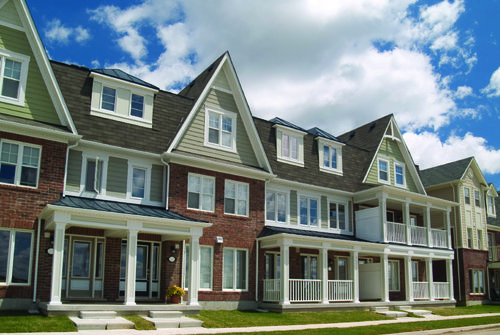 According to the new Mortgage Applications Survey from the Mortgage Bankers Association, mortgage applications increased 25.5 percent from the week prior.
Refinancing activity increased by 24 percent, while purchase mortgages rose by 27 percent. Refinancing comprised 57.4 percent of all mortgage activity, down from 58.0 percent the previous week. In the meantime, adjustable-rate mortgages comprised 7.6 percent of all mortgage activity.
"The number of applications for purchase and refinance mortgages soared last week due both to renewed rate volatility and as many applications were filed prior to the TILA-RESPA regulatory change," said Lynn Fisher, MBA's Vice President of Research and Economics. "The average loan size of applications in the weekly survey increased by 6.9 percent, driven by a 12.1 percent increase in the average size of refinances."
MBA Mortgage Weekly Survey
Other noteworthy details in the survey included:
FHA comprised 12.7 percent of all mortgages, down from 13.8 percent the previous week.
VA mortgages, meanwhile, saw their share fall from 10.3 percent to 9.2 percent.
For 30-year FRM of $417,000 or less, interest rates decreased from 4.08 percent to 3.99 percent; for mortgages greater than $417,000, rates fell from 3.96 to 3.89 percent.
For 30-year FRM backed by the FHA, rates decreased from 3.87 percent to 3.80 percent

.

The 15-year fixed-rate mortgages decreased to 3.24 percent from 3.29 percent

.

The interest rate for 5/1 ARMs increased to 2.96 percent from 2.95 percen

t.
The survey covers over 75 percent of all U.S.-based retail residential mortgage applications, and has been conducted on a weekly basis since 1990.