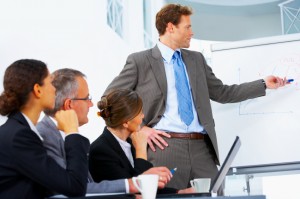 The National Association of Home Builders Young Professionals Committee was recently formed to inspire young homebuilding professionals under the age of 45 to become association leaders.
New members will be involved in national networking, education and advocacy initiatives. And when filling out an application, the association is recommending applicants join a maximum of two committees at a time so they are more involved.
Kim Hefner-Hines, general manager for Allen Homes in South Dakota, said that both younger and more experienced professional can benefit and learn from one another.
"We want to develop the next generation not only of association leaders, but leaders in the industry," she said."We also wanted to give the younger members a place where they can discuss the issues they think are relevant to the Federation at large. There are a lot of legislative issues we have at the national level and local and state."
Despite the NAHB's push for younger members, it does not want to deter older members from participating. Hefner-Hines urged more veteran members not to "quit coming to committee meetings," but rather serve as mentors to the association's future leaders.