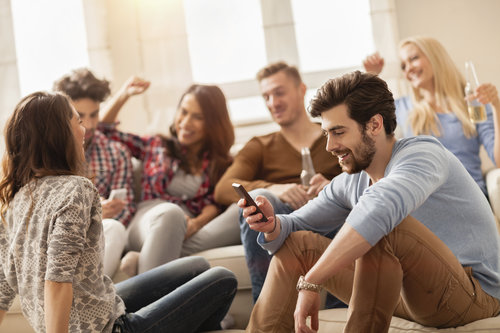 According to the new Better Money Habits Millennial Report from Bank of America, while 84 percent of Millennials are self-reliant when it comes to managing their own finances, 41 percent are constantly stressed about money.
Moreover, the report found that money stress tends to affect all areas of Millennials' lives: 
Sixty-five percent say that apprehension about money influences their emotional well-being.
Nearly half (49 percent) report that personal relationships are affected.
More than half (55 percent) say their leisure activities are impacted.
Money stress also puts a strain on work performance (22 percent) and physical health (42 percent).
An executive from Bank of America further reiterates these issues: "Even though Millennials are confident about money and focused on their finances, they're still experiencing a great deal of stress," said Andrew Plepler, executive of Global Corporate Social Responsibility. "That's due in part to factors out of their control – a volatile global economy, a changing job market and, to some extent, the student debt they've taken on."
Millennials and Personal Finances
Additional report findings included:
Sixty-one percent of Millennials worry about the cost of living

and 58 percent are stressed about their ability to save while they live where they currently reside.

The cost of living is at the top of the list of concerns Millennials have about where they live, whereas 28 percent stated that financial reasons were the driving force in choosing where to live.
Career opportunities (41 percent) and being close to family (42 percent) surpass other factors influencing Millennials' decisions on where to live.
Being able to live near family was more important for rural Millennials (54 percent) than suburban (39 percent) and urban (40 percent).

Tweet: The cost of living is at the top of the list of concerns Millennials have about where they live."
How Women and Men Prioritize their Financial Futures
Based on calculated data, women and men are equally confident about managing their personal finances; however, women tend to be under more pressure when it comes to spending frivolously (34 percent vs. 26 percent), facing adulthood (34 percent vs. 23 percent) and shouldering student loan debt (31 percent vs. 22 percent). Women are also likely to put more emphasis on where they live based on a relationship.
Men often feel more stressed than women about having enough funds to support a family in the future (25 percent vs. 19 percent). In contrast, women are more likely than men to prioritize setting financial goals (52 percent vs. 40 percent), being debt-free (70 percent vs. 58 percent) and having a savings account (63 percent vs. 47 percent).