What will it take for Millennials to leave urban areas? The incentives must be strong, a new survey finds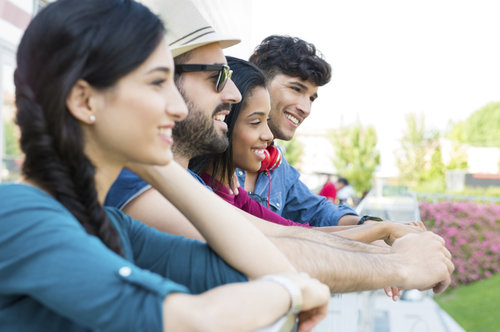 For Millennials, the name of the housing game is "space" – and not just any space, but rather, space with a distinct, urban edge.
That was the lead finding of a new survey from Builder magazine, which surveyed Millennial consumers on their homeownership preferences. According to the survey, 83 percent of Millennials would leave the city and buy a house for more space.
That said, Millennials will not purchase a home in just any suburb. The survey also found that should Millennials buy, they will do so in an area that still provides urban amenities. "What the research is telling us is that they want the best of both worlds," said Claudia Sieb, the head of community marketing for Inspirada, a master-planned development in Nevada.
What Millennials Want in a House
Additional findings in the Builder survey fleshed out what urban amenities Millennials are unwilling to compromise on when it comes to homeownership. Eighty percent of survey respondents, for instance, cited nearby parks as a key to homeownership, while 78 percent cited nearby grocery stores.
Other important qualities included:
Family/friends, which 75 percent cited
Schools/employment (72 percent)
Entertainment (71 percent)
Retail stores (64 percent)
Places of worship (47 percent)
Millennials and Homeownership – an Awkward Alliance
When assessing Millennials' place in the housing market, it is important to balance aspirations with economic realities.
Although past surveys have found Millennials to be hungry for homeownership, even more studies have uncovered troubling economic trends that have pushed homeownership out of reach for many. Wages for younger workers, for instance, are either flat or negative in a number of industries. Of the Millennials who move out of their parents' homes, more than half end up moving back. And 41 percent of Millennials, according to a recent Bank of America survey, are constantly stressed about money, thanks mainly to the student debt burden, which delays as many as 30 percent of Millennials' home sales.
So though the motivation is there, the numbers do not yet add up for many Millennials to overcome significant obstacles to homeownership.