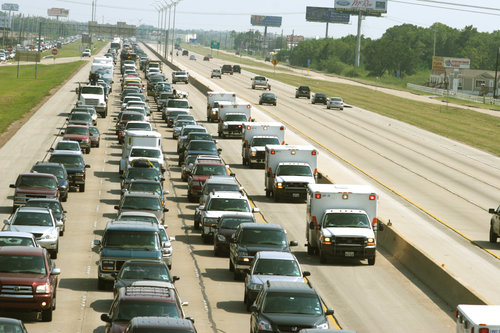 According to Google Maps data, Houston is one of the worst cities in the country for Thanksgiving travel.
Out of 21 cities that Google investigated, Houston came in at No. 8, with long-time traffic haven Los Angeles on top.
Here is Google's complete ranking:
Los Angeles
Washington, D.C.
San Francisco
Philadelphia
Dallas
New York City
Chicago
Houston
Austin
Miami
Tampa
Denver
Portland, Ore.
Charlotte, N.C.
Seattle
Detroit
Boston
Pittsburgh
St. Louis
Honolulu
Providence, R.I.
Wednesday afternoon, Google reported, will see the heaviest traffic, with congestion particularly bad between 3 p.m. and 5 p.m.
Traffic is also heavy on Saturday, presumably because of travelers returning home; Sunday traffic, Google found, is 40 percent lighter than Saturday.