Bigger homes mean more luxury buyers – but what does that mean for first-time buyers?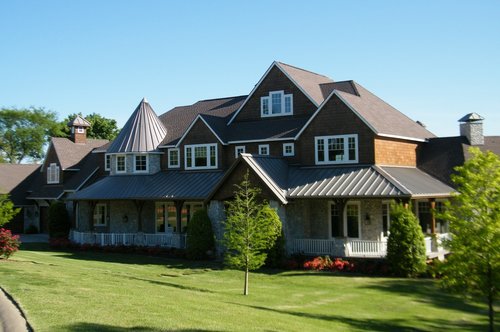 The average unit size of new residential construction is increasing, according to a National Association of Home Builders report.
The average size of a new home, the NAHB reported, was 2,720 square feet in 2015, up from 2,660 square feet in 2014. Nearly half of the homes constructed in 2015 had four or more bedrooms, and a quarter of homes had three car garages or more.
For comparison, the average new home size in 2008 was 2,360 and, barring a leveling off in 2014, has been on the rise ever since. Additionally, the average price for a new home rose to $351,000, up $100,000 from 2009.
One hypothesis for the increase is that builders are catering to the luxury market, rather than building for first-time buyers; a variety of causes – from high land and construction costs, to the lack of available mortgages for struggling buyers, to the dwindling pool of buyers for new construction – have contributed to the trend.
Could Large Houses Discourage First-Time Buyers?
One problem posed by a larger average house size is how those homes could, or in most cases, could not be bought by first-time homebuyers. With inventory still a major obstacle, discussion has turned towards how to entice first-time buyers to make the jump to homeownership.
According to the Wall Street Journal, the latest International Builders' Show had a lengthy discussion on the topic of young homebuyers and how to encourage them to buy. Most of the ideas discussed included more amenities and more luxury features. But can the average homebuyer have make a purchase with luxury amenities, especially when they're faced with low wage growth?
Jeff Roos, a regional president for Lennar Corp, mentioned that his company is looking at integrating technology and designs that appeal to younger buyers.
"It's a little bit concerning," Roos said, about the trends. "As the Millennials get older, they'll see the value of buying versus renting."
One thing to consider is that new home sizes have not risen on an consistent basis. NAHB has noted that, even with the increase in 2015, new single-family home sizes were down in 2014 at 2,624 square feet on average. That increased to 2,736 square feet in the first quarter of 2015, and then dropped slightly to 2,714. So although new home size is up overall, it's not nearly as drastic of a shift as was seen from 2012 to 2013, suggesting that home sizes are not currently inflating dramatically – and may even return to earth.