There are a lot of cities in the U.S. – Houston, New Orleans – that have felt the sting of falling crude values ("sting" being a cozy euphemism for economic haymaker). But the news isn't all bad. Take, for instance, mortgage rates, which oil prices have taken along for the ride.
In early February, Redfin reported the average rate on a 30-year, fixed-rate mortgage hit 3.72 percent – down from about 4.1 percent in July 2015. The research company didn't outright draw the causal line between the low rate and the price of crude, but it certainly alluded to a strong relationship.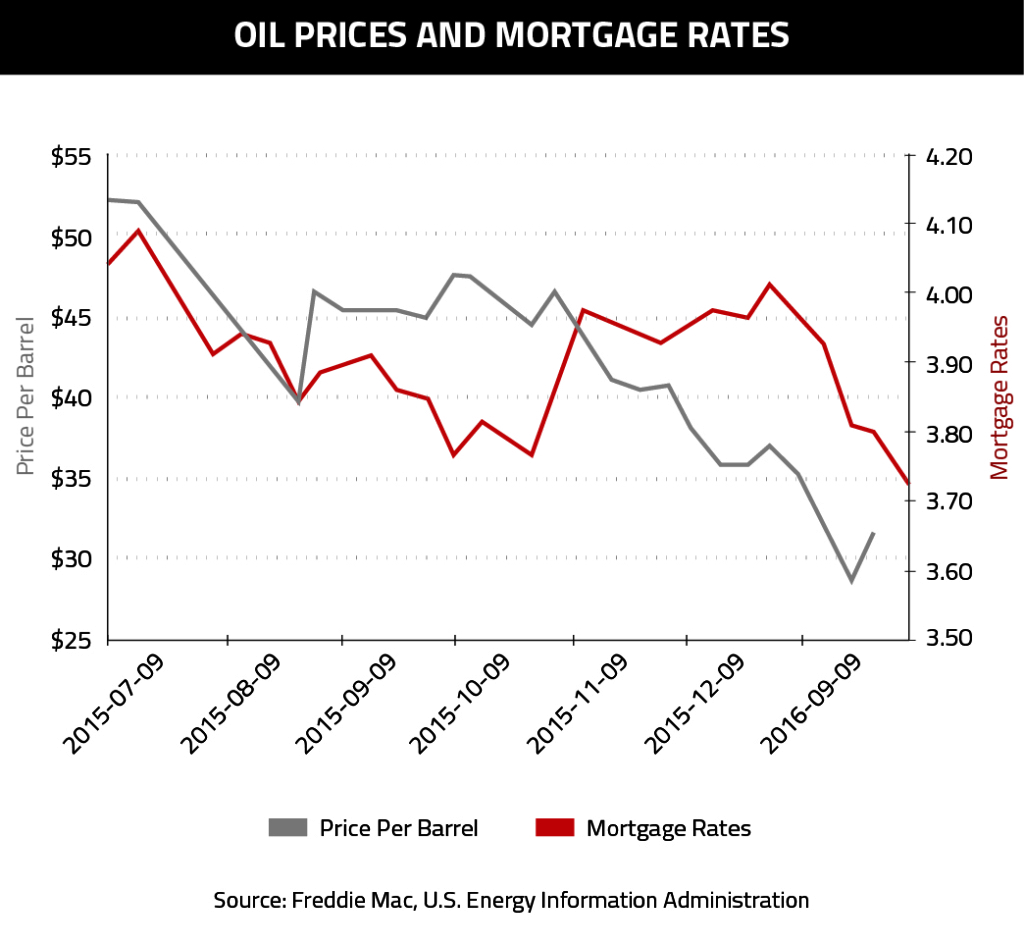 "Cheap oil () adds to low inflation, priming the pump for an economic environment where low interest rates can be maintained," said Nela Richardson, chief economist for Redfin.
The tie between oil prices and mortgage rates is a significant one, because crude values are notoriously fickle, making them hard to predict, which means the window for these low rates is unclear (upping the urgency for homebuyers looking to secure them).
There is a divide currently among economists on whether the price of oil will soon (if ever) bounce back in any significant way, but the most liberal estimates say West Texas Intermediate (the U.S. standard) could be as high as $70 per barrel by the end of the year. Translation for agents: get your buyers in the market sooner rather than later.