New home sales were down in January, but that's not the whole story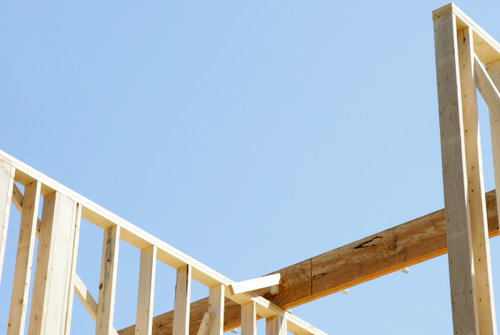 Sales of new single-family homes declined in January, falling 9.2 percent from December and 5.2 percent from Jan. 2015 to a seasonally adjusted annual rate of 494,000, according to the U.S. Census Bureau.
There is far more to the nation's construction markets than meets the eye, though, so we've spotlighted the three most defining facts of the current market:
1. Faulty Points of Reference – Although new home sales were down from last year, it's important to remember just how strong the Jan. 2015 market was. As Bill McBride pointed out over at Calculated Risk, new home sales finished Jan. 2015 at an annual rate of 521,000, which was irregularly high; moreover, the entire 2015 market finished out at a 501,000 rate, so January was high both historically and for the year. Such stats suggest that the most recent January numbers do not necessarily point to a market slowdown.
2. A Price Slowdown? – The median sales price for new homes in January was $278,800, while the average sales price was $365,700. Although both prices represent a considerable increase from five years ago – the median price is up 16.12 percent, while the average price is up 32.64 percent – the increases are far more modest from 2015. Year-over-year, the average price is up just 2.72 percent, while the median price has fallen 4.52 percent.
The soaring price of new homes has been concerning for some time now, as homebuilders tailor their products to a more affluent, exclusive clientele; the falling sales price in January, though, suggests that the market may be returning to earth.
3. An Unequal Supply – The Census Bureau reported that the supply of new homes is currently at 5.8-months, which is a normal level of housing supply. At the same time, however, the makeup of new construction continues to lean towards bigger, more expensive properties, sales prices notwithstanding.
According to more specific numbers from the Census Bureau, new homes priced $199,999 or less made up 21.62 percent of the market in January, which is slightly up from a year ago but down markedly from the 28.57 percent of Jan. 2011. Meanwhile, new homes priced between $400,000 and $499,999 have risen in market share from 9.52 percent in 2011 to 13.51 percent this year, and luxury properties priced $500,000 and above have nearly tripled, rising from 4.76 percent to 13.51 percent.
Here is a breakdown of the market share of certain price brackets in new construction:
| Month | $199,000 and Less | $200,000 to $299,999 | $300,000 to $399,999 | $400,000 to $499,999 | $500,000 and Above |
| --- | --- | --- | --- | --- | --- |
| Jan. 2011 | 28.57% | 38.10% | 14.29% | 9.52% | 4.76% |
| Jan. 2015 | 20.51% | 33.33% | 20.51% | 12.82% | 12.82% |
| Jan. 2016 | 21.62% | 32.43% | 18.92% | 13.51% | 13.51% |