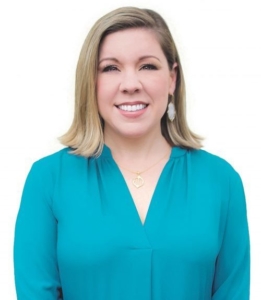 Realtor Emily Braud is joining Jacci & Company team at RE/MAX The Woodlands & Spring as a licensed assistant to Realtor Jacci Kilgore.
Braud is a native of Baton Rouge, Louisiana and achieved her bachelor's degree from Louisiana State University. Previously, Braud served in management and senior-level positions for the American Bar Association and the Independent Petroleum Association of America. She has been dedicated to providing superior customer service to every client she comes in contact with.
"I have always been interested in real estate, following the market and the trends," she said. "This opportunity with Jacci (Kilgore) and RE/MAX gives me the chance to pursue these interests. I am excited to work with families to help them find a home in The Woodlands area and enjoy a quality of life that is second to none."
Besides her professionalism, knowledge, guidance, honesty and integrity in the office, Braud volunteers with the Junior League of The Woodlands and her church. She also enjoys times at the local ballparks, cheering on her sons, ages 5 and 7, or taking on new renovation projects at her own home.
"I don't want to just be there to help with a real estate transaction," Braud said. "I want to be a trusted adviser to my clients, someone they can turn to for suggestions, opinions or assistance with anything relating to their home or the community."