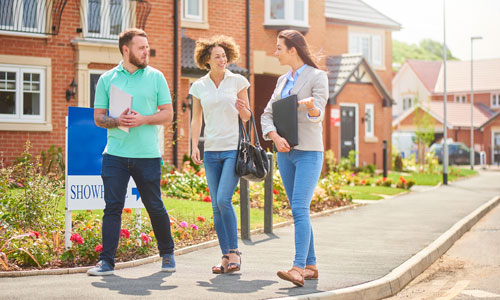 At a key moment for the U.S. housing market, Redfin found more evidence that homebuyers are entering 2019 in perhaps the strongest position in years. The number of homes for sale in the nation's largest markets grew 4.8 percent year-over-year in December 2018, the fastest rate of increase in 42 months, according to a new report from from the brokerage.
"Now that price growth has slowed down and more homes are sitting on the market, buyers will have the upper hand in 2019," Redfin Chief Economist Daryl Fairweather said in the report. "Buyers will have more options with more homes for sale, and it will be sellers working to woo buyers into making an offer."
In the same report, Redfin showed home price growth slowing to an annual rate of 1.2 percent last month, the lowest rate of price increases seen since 2012. Boston was one of the largest cities to see a decline in price appreciation (down 1 percent over December 2017). At the same time, the number of home sales closed in December fell nearly 11 percent year-over-year.
This combination of factors, along with an unexpected drop in average mortgage rates, has emboldened buyers and is helping to bring sellers to the table with more reasonable offers.
"Buyers shopping now are benefitting from sellers who are willing to negotiate, since it's anyone's guess what the spring real estate market will look like," said Seattle-based Redfin agent Jessie Culbert in the report.
Still, Culbert elaborated that this apparent shift toward a buyer's market did not equate to sluggishness. "Well-priced, appealing homes are seeing the return of pre-inspections and even multiple offer situations, so it may be too soon to get comfortable with the idea of a slower market," he said.
Homes sold in the 76 largest U.S. metros tracked by Redfin fetched a median price of $289,800 in December. Listings spent a median of 50 days on the market, which was unchanged from a year earlier. Slightly fewer homes sold for more than their list price compared to December 2017 (18 percent this year vs. 21 percent last year).
Houston sale prices grew 3.9 percent year-over-year to a median of $240,000 as of December. The total number of homes for sale also grew 9.2 percent, but overall sales were down 6.3 percent compared to last year.