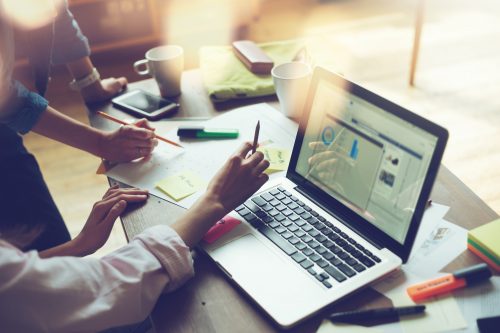 Since Opendoor unveiled its instant-offer home listing service in 2014, other companies have been working to develop other versions of the service that's come to be dubbed iBuying. Most recently, Keller Williams announced the opening of its own iBuyer program, Keller Offers.
To be launched in May in the Dallas-Fort Worth market, the company hopes to expand the program to six to eight "major markets by the end of 2019," and plans to "deploy $100 million through Keller Offers" over the course of the year, according to a press release. The company previously confirmed that it was testing an iBuyer service last fall, and that it had already closed around 100 transactions through the program at that time.
Unlike Opendoor's and Zillow's similar services, Keller Offers will provide consumers a Keller Williams real estate agent to serve consumers as "a trusted advocate and working in their best interests while selling their home," the company's press release stated.
"While we believe the addressable market for iBuyers represents less than 10 percent of the overall market, we do see this as an important additional option for KW agents to be able to offer their sellers," Keller Williams spokesperson Darryl Frost, said.
The program was created with an overall goal of reducing the cost for consumers, and as a way to keep up with other iBuying-capable platforms such as Zillow and Opendoor, as CEO Gary Keller discussed in January.
"Not only will this give homeowners peace of mind knowing they are in good hands, but it will provide a new way for agents to build their businesses with high-intent, high-converting buyers and sellers," the company told MarketWatch.
Of course, technology-driven shifts in the industry can lead to conversations about job stability and whether or not agents will become obsolete. Despite mounting fear, many real estate professionals insist that advancements in technology cannot replace good, old-fashioned human beings.
Carolynn Diakon, founder of New Jersey-based Resources Real Estate and a member of the Forbes Real Estate Council, discussed in a Forbes article the qualities of having a living, breathing agent that technology will never be able to replace. She touched on the importance of communication and emotional support that agents can offer clients while "negotiating in a very emotional environment," which often comes hand-in-hand with buying or selling a house.
"I've personally gone to a client's home at 10:30 p.m. to turn an alarm off, and I'm not the only agent I know who has. Real estate is a hands-on business, and while technology can help, it cannot replace a live, caring person who cares about your transaction," Diakon said.
When this topic came up at our Accelerate Summit in March, Thad Wong, co-founder of @properties, was sober about ongoing industry change, yet optimistic about the prospects for agents to "create a better value proposition." Wong noted that iBuyers force agents give clients reasons to hire them.
"Technology is not here to preserve our existence. It's here to enhance the experience and the pricing of the consumer," Wong said.