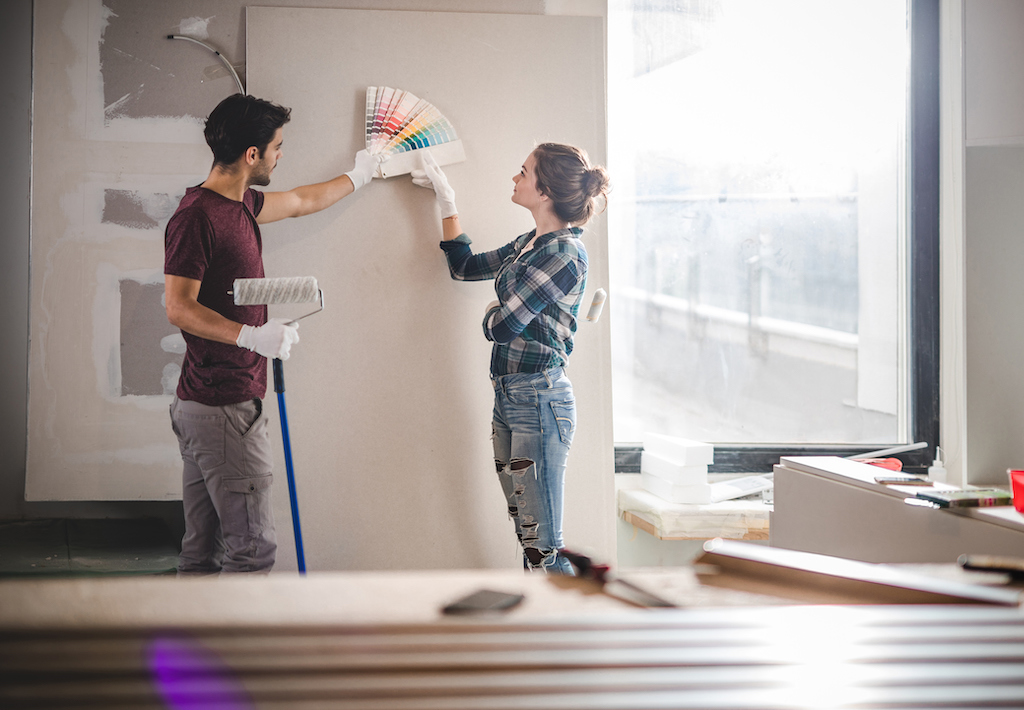 Redfin sees first annual home price decrease since 2012
While most national indicators have shown home price growth falling over the last several months, Redfin is the first to report that price increases have hit negative territory. In its March market report, Redfin found sales prices shrank by 0.1 percent compared to the previous year, the slowest rate of growth since February 2012. Redfin's data is limited to U.S. metro areas with a population of at least 750,000, which may explain the report's divergence from other data such as NAR's existing-home sales report. The miniscule growth slump also means prices were essentially unchanged in March compared to the same time last year, although it does point to a cooling trend.
According to Redfin economist Daryl Fairweather, the trend was driven by steep drops in already-pricey West Coast markets like Los Angeles, San Francisco and Seattle. In particular, San Jose recorded a staggering 13 percent year-over-year price decline. These metros also witnessed much less sales activity, a sign that home prices there hit unsustainable levels some time ago.
Meanwhile, "the opposite is happening in more affordable metros where buyers are eager to buy now to take advantage of low mortgage rates," Fairweather said. Overall, Redfin found that national home sales were up 2 percent in March compared to a year earlier. Among the biggest gainers in terms of year-over-year sales growth: Camden, New Jersey (56.2 percent growth), Baltimore, Maryland (34.5 percent growth), and Allentown, Pennsylvania (24.9 percent growth).
Demand, not supply, to blame for housing market cooling
Zillow's take on recent home price trends focused more on demand, which it characterized as strong overall but uneven. The company's economic research team agreed with Redfin that sales in high-cost West Coast markets fell off because buyers balked at astronomical prices. But demand is cooling in other ways across a wider swath of the country: February was the first month in four years where Zillow saw an increase in the average time-on-market for home listings (96 days), while more sales closed at a discount of their list price.
"This kind of slowdown story is typified by markets like Sacramento; Chicago; Riverside, California; Tampa, Florida; Dallas-Fort Worth and Los Angeles — major metro areas where home value appreciation is significantly slower this year than last and overall inventory is up despite a drop in the number of new listings this March versus last March," Zillow researcher Skylar Olsen wrote. The same could be said for other cities, including pricey San Jose and Seattle, where a demand slump is actually bringing welcome relief to an overheating market.
"On the other end of the spectrum, Indianapolis, Virginia Beach, and Austin continue to experience both increasing appreciation and declining inventories—a good reminder that the national trend no longer typifies all markets' experience," Olsen wrote.
NAR taps entertainment industry vet for new role
The National Association of Realtors announced in an April 28 press release it would bring on Alicia Bailey in a new role as Director of Creative and Marketing Strategy, part of its growing communications and branding team. Bailey's 20-year career includes stints on the marketing and creative teams for TV hits like "The Oprah Winfrey Show," "House Hunters" and "Love It or List It."
"I am excited to take on this new role at NAR and use my wealth of marketing, branding and creative experience to tell compelling stories on behalf of our members and property owners," Bailey said in the announcement. "I look forward to further building NAR's brand, creating value for our members and amplifying our voice in the real estate industry."