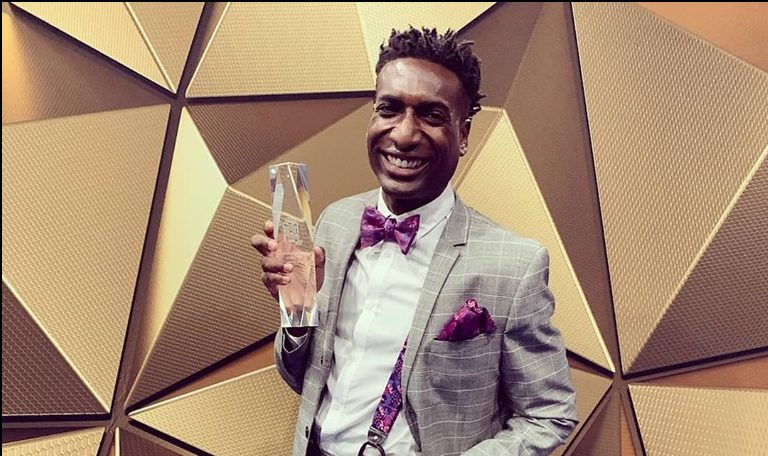 When your job consists of arranging murder mystery dinners, planning 1920s-themed casino nights and lining up pet tricks for a "pet palooza" event, it might seem like you don't have a serious job.
But for Solomon Delaney, "director of fun" at Jordan Ranch in West Houston, hosting more than 75 resident events a year is a responsibility he takes very seriously.
"I am a one-man show here at Jordan Ranch," he said. "I am usually the first person a new resident meets – whether it be at events or serving as a liaison for the HOA, fitness team, construction management or pool management company. Some even meet me before they actually become residents when they stop by to tour our amenity center."
In large part, social events are what master planned communities like Jordan Ranch are selling. "People are really looking for that old-fashioned type of community where you used to be able to go to your neighbor's home and ask for a cup of sugar," Delaney said. "People want to be able to have neighbors to talk to on a daily basis, and to feel almost like a family as well."
No pressure, but it's Delaney's job to make that happen. With a little over 300 homes sold so far at Jordan Ranch and approximately 1,000 residents to cater to, Delaney – recognized this year as Lifestyle Director of the Year by the Greater Houston Builders Association – juggles rock 'n' roll bingo for the community's older residents, programs for toddlers and teens, and a myriad of cocktail parties and soirees.
Here's a behind-the-scenes look at Delaney's schedule leading up to casino night, one of the biggest events he oversees at Jordan Ranch:
Saturday
Prior to 3 p.m.
I spend the morning attending to personal errands and chores before getting ready to head to Jordan Ranch for the evening's events. Oh, and respond to last-minute incoming RSVPs from homeowners.
3 p.m.
I arrive at Jordan Ranch to meet with iHostPoker, who is providing the evening's gaming tables and staff. They begin setting up the poker, roulette, blackjack, tournament poker and craps tables, as well as slot machines. Twisted Up arrives to set up a photo booth. With this well in hand, I set up cocktail tables, tables for food, a bar and a table for prizes. Everything is going smoothly so far!
3:45 p.m.
I make a quick call to Wingstop to confirm the order that was placed earlier that week. Over the phone, they tell me I must make a payment before the wings can be prepared — in person, not online. This is an inconvenience, as I will now have to wait an additional 20 minutes — time I did not have. Suddenly, the cards no longer seem to be in my favor. Slightly panicking, I get in my car and head over to Wingstop. Thankfully, when I get there, my order is ready for pick up. There must have been some form of miscommunication somewhere. Twenty minutes recovered!
Following the Wingstop scare, I run my final errands for the evening — stopping by Liquor Mart for a bottle of scotch and a glass for another prize, picking up cheese sticks from Walmart and then heading over to H-E-B for lite bites, drinks and ice.
5 p.m.
Back at Jordan Ranch, I unload and lay out the food and drinks, making sure everything is good to go before start time.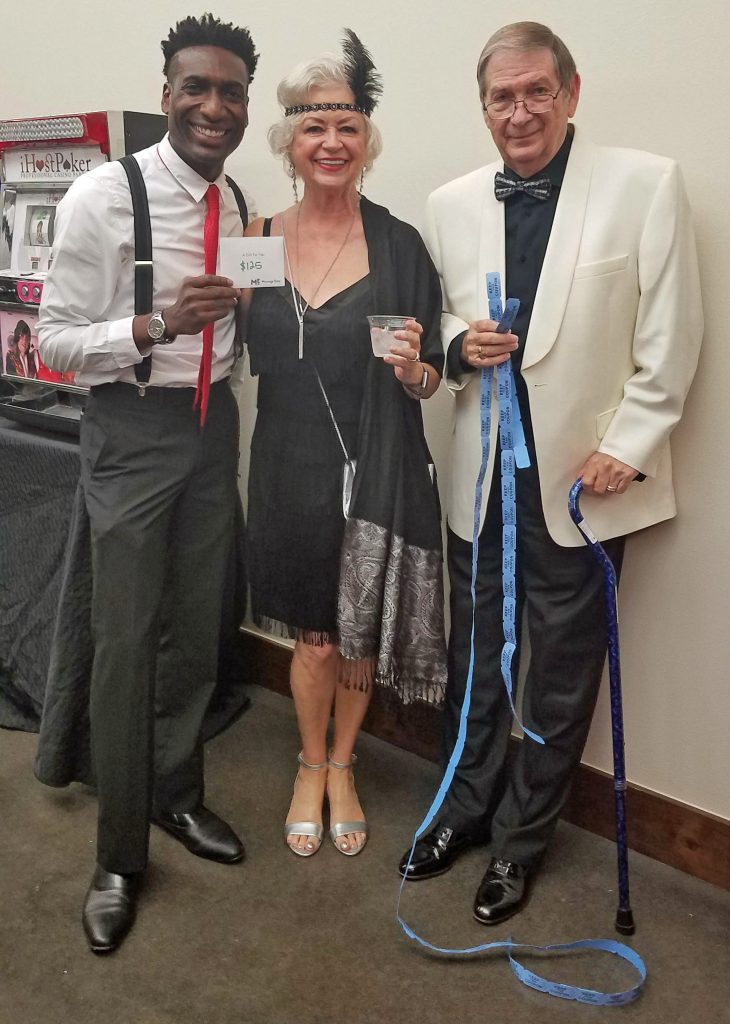 5:45 p.m.
The party is ready; now it's time for me to get ready, but I am dealt another unexpected setback — I cut my finger while changing into 1920s attire. (Don't ask!) I run water over it and hurry to get dressed, only to find that there is now blood on my formerly clean white shirt. Back to the sink where I try to clean my shirt and add a second bandage to my finger. Fashion disaster averted — the blood is barely noticeable and I'm able to position my suspenders to hide the stain.
5:57 p.m.
I am dressed and crank up the "Roaring 20s" station on Pandora.
6 p.m.
It's party time! I greet homeowners as they come streaming in, giving them a ticket that they can give to dealers for chips. Everyone is chatting, mingling, getting a drink, taking pictures and settling in at their game of choice.
6:45 p.m.
Everyone is having so much fun, I surprise myself by playing a little roulette. I don't gamble, but I was actually pretty good, enough that everyone at the table starts placing their chips on my numbers. I jokingly tell everyone that I am winning all of the prizes.
8 p.m.
Just as I begin to wonder if the rest of the evening will be snafu-free, the microphone decides not to work when I go to make an announcement. No worries! I just get everyone's attention the old-fashioned way by using my big outside voice — it​ reminds me of being an orientation leader in school and having to get the attention of thousands of individuals. I let everyone know that all games will end at 8:30 and that all chips will need to be exchanged for raffle tickets.
8:30 p.m.
Everyone is placing tickets in bowls for the raffle.
8:45 p.m.
I am now calling out numbers for all seven raffles.
9 p.m.
The event is technically over, but, of course, everyone wants to continue to mingle. A group of homeowners invite me to their after-party. I express my gratitude for the thought but decline the offer for professional reasons. Vendors are packing their supplies.
9:30 p.m.
Saying goodbye to the last of the lingering residents, I start to take down tables and chairs so that the cleaning crew can come and mop next day. I thank the vendors once again for participating.
10:30 p.m.
Trash is taken out, linens are placed in a bag for cleaning, tables and chairs are in the storage, and everything else is taken to my office. It's been another successful event!
10:45 p.m.
I head back home and sleep like a baby.
Following Monday
Even though I put in just about a full day on Saturday, there's no time off on Monday. On my way to Jordan Ranch, I drop linens off to the cleaners. Once I get back to the office, I pack supplies back into cabinets and storage for the next fun event. I hear from several residents about how much they enjoyed an evening out without actually getting out of the neighborhood. I sit back and realize how fulfilling it is being the director of fun.