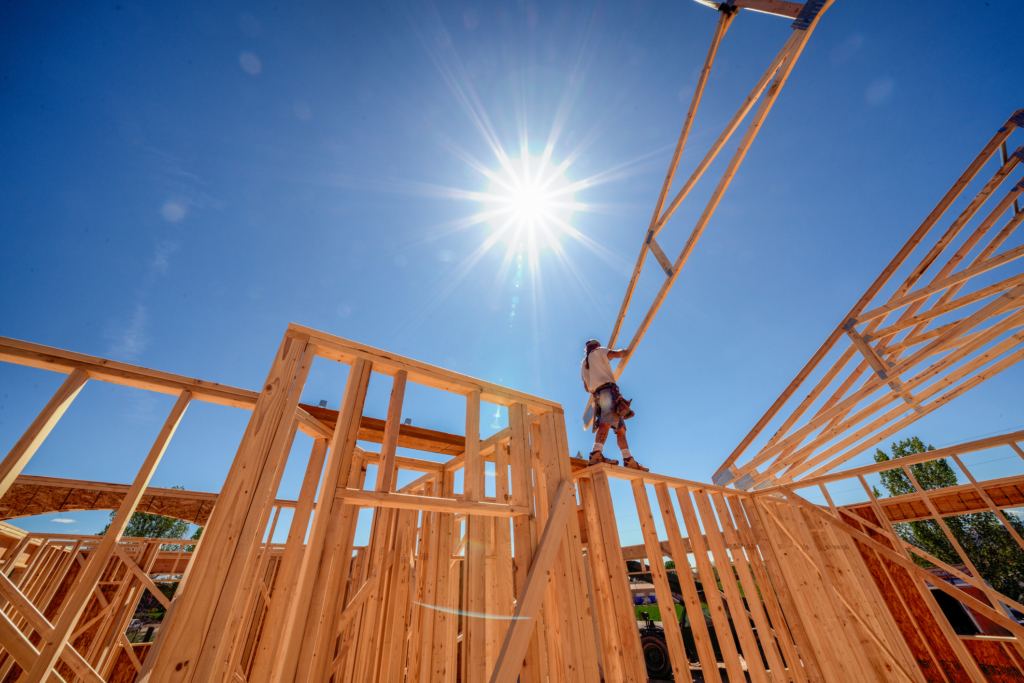 Following last month's steep fall, builder confidence in the market for new construction single-family homes was up seven points to 37 in May, according to the latest National Association of Home Builders/Wells Fargo Housing Market Index.
While the rise in sentiment comes after April's largest single monthly decline in the history of the index, industry experts say it's a sign that the once-strong housing market is beginning to stabilize in the wake of the COVID-19 pandemic.
"The fact that most states classified housing as an essential business during this crisis helped to keep many residential construction workers on the job, and this is reflected in our latest builder survey," said NAHB Chairman Dean Mon in a blog post. "At the same time, builders are showing flexibility in this new business environment by making sure buyers have the knowledge and access to the homes they are seeking through innovative measures such as social media, virtual tours and online closings."
Gauging builder perceptions of current single-family home sales and sales expectations for the next six months as "good," "fair" or "poor," the survey also asks builders to rate traffic of prospective buyers as "high to very high," "average" or "low to very low." A total score of 50 or higher indicates that more builders view conditions as positive.
All the national HMI indices posted gains in May: Current sales conditions increased six points to 42, sales expectations in the next six months jumped 10 points to 46 and traffic of prospective buyers rose eight points to 21.
Builder confidence was even stronger in the South, rising eight points in May to 42.
Additional data from the U.S. Census Bureau indicates the new-home market is still producing at a lower-than-usual rate. The agency released Housing Starts report today, showing declines of 30.2% in April month over month, down 29.7% year over year. Looking specifically at new single-family homes, starts were also down in April, 25.4% lower than the previous month.
"In April, the housing market data reflects the depth and severity of an economy put into a medically-induced coma," said First American Deputy Chief Economist Odeta Kushi in a statement. "Housing starts data is no exception, as permits, starts, and completions fell by double digits relative to one year ago. Today's numbers indicate less supply may be on the market to meet a late blooming home-buying season."
Most experts expect buyers to flood the market again after lockdowns end, with low interest rates driving interest. "As many states and localities across the nation lift stay-at-home orders and more furloughed workers return to their jobs, we expect this demand will strengthen," said NAHB Chief Economist Robert Dietz in a blog post. "Other indicators that suggest a housing rebound include mortgage application data that has posted four weeks of gains and signs that buyer traffic has improved in housing markets in recent weeks."
While high unemployment and inventory roadblocks, including builder loan access and building material availability, will continue to be challenges, the latest data that's emerging points to a market that, while damaged, may already be moving toward recovery.
"Looking ahead, housing starts are a strong indicator of future demand because homebuilders are reluctant to break ground on new projects if they fear there will be no one there to buy it," Kushi said. "All signs in the housing market are pointing to a rebound, and monitoring homebuilder activity will be key to gauging the recovery: If you'll buy it, they will build it."