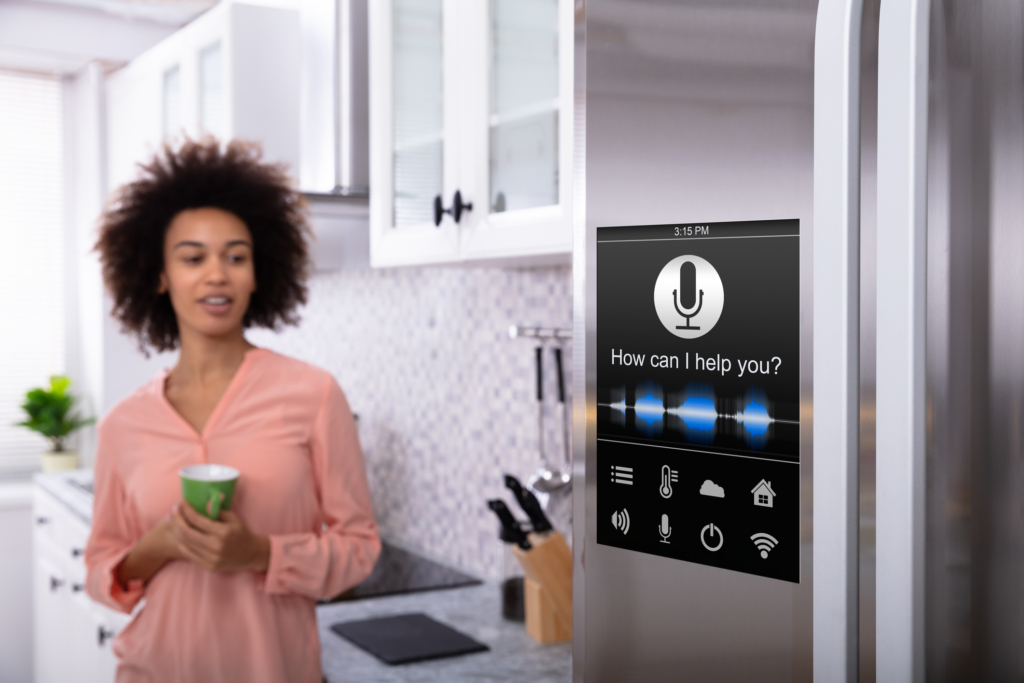 Technology in the home is a huge factor for prospective buyers and is driving developers to focus on new features in future projects, according to a recent report published by Builder magazine and conducted by Meyers Research.
One thing that builders are pushing to incorporate into their projects is technology that allows homeowners to connect their houses to their phones and other internet-connected devices. Currently, there are an estimated 31 billion connected devices. By 2021, that number will increase to 35 billion.
That high number of online devices correlates with the estimated 60% of buyers who are interested in having Wi-Fi present throughout a property.
When it comes to condominiums and master planned communities, the majority of buyers — 64% — want a Wi-Fi cafe, a large jump from just one year ago when only 45% of respondents said they wanted a common area equipped with Wi-Fi. Another 54% want a community smart app for updates on news and events and 1 out of 2 such buyers are looking for live stream capabilities in shared spaces like parks.
Another 54% of respondents said they prioritized internet-based home amenities when looking for a new house. One of the newer amenities being introduced to homes are light-filtration systems.
In a webinar discussing the results, Meyers Research Principal Mollie Carmichael explained that these systems create soft light to help people adjust their circadian rhythms. "It helps with relaxation and it's an interesting feature," she said.
According to Brookfield Properties Vice President Patrick Rhodes, incorporating new technology such as touch-less access to newer luxury high-rise buildings and other developments has been critical for his firm in order to adapt to different challenges brought on by COVID-19.
"For us, nothing is off the table," Rhodes said in another recent webinar about must-have technology, hosted by Bisnow. "We're looking at all of those tools and brainstorming how far the pendulum actually swings when it comes to touch-free buildings."
According to the report, virtual doorbells and security home systems that can be accessed through a phone or computer are key to creating touch-free buildings and homes.
Not surprisingly, given COVID concerns, demand for touch-free amenities is high among potential buyers; 70% said they would be willing to pay extra for virtual doorbells.
These systems do have their flaws, however. In 2019, there were several instances of hackers taking over different Ring systems, which use video technology to allow people to monitor their front doors using their phones.
Ring hasn't had any issues with hacking since then, but is dealing with a lawsuit alleging they were negligent in creating security protocols, although the company claims they have proper measures in place.
"Connected devices are only as strong as the security practices companies use to protect them," said Consumer Reports Policy Counsel Katie McInnis in a recent article. "Consumers may be making their privacy and their homes vulnerable by using insecure products."
But security issues don't seem to have affected demand; 70% of respondents said they want a virtual doorbell in their next home. Another 62% want a smart-home application to automate housing controls such as heat, water usage and smoke alarms.
In addition to smart-home systems, buyers want clean air to breathe, a phenomenon likely accelerated by the pandemic. A majority of respondents — 62% — said they were in favor of spending more money to get better air filtration systems in their homes. It's much easier for buildings to be built with this system and much more expensive to renovate to include these systems, Carmichael noted.
New developments and homes will always have the edge over older homes when it comes to incorporating tech into the house, so it makes sense that builders are rushing to meet demand.
"Technology is about making life better," Carmichael said. "Those are the features we should sell to get people to pay for new."