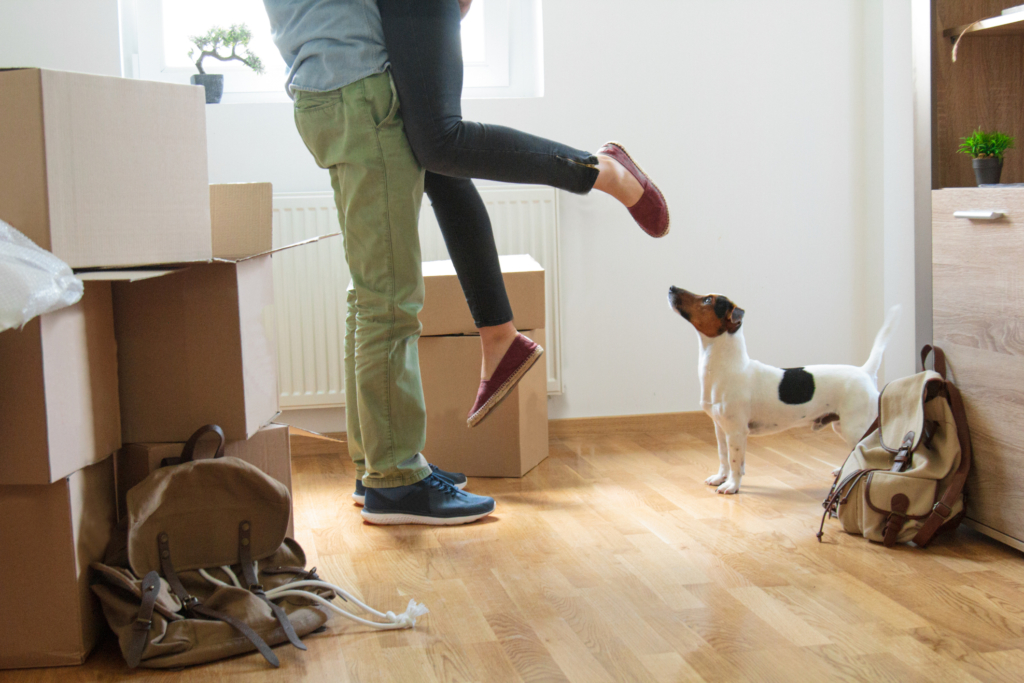 We might be in the middle of a pandemic, but consumers are feeling optimistic about homebuying and home selling conditions again.
That's according to the latest Fannie Mae Home Purchase Sentiment Index, which increased 9 points in June to 76.5. While still down 15 points year over year, the survey points to a continued upward trajectory following May's gains after approaching a survey low in April.
"A second month of improvement in June allowed the HPSI to regain some of the sharp losses in optimism observed in March and April," said Fannie Mae Chief Economist Doug Duncan in a press release. "The share of renters who say it's a good time to buy a home is now at its highest level in five years, suggesting favorable conditions for first-time homebuying, consistent with the recent rebound in home purchase activity."
Although some respondents reported ongoing job and financial concerns, 74% said they were not concerned about losing their job in the next year while the net share of those who said their household income is significantly higher than it was 12 months ago increased 10 percentage points.
Perhaps more significant: More than 30% of respondents said they think home prices are going up, an increase of 18 percentage points, while the net share of Americans who say mortgage rates will go down over the next 12 months decreased 15 percentage points.
In other words, if interest rates aren't going down and home prices are going up, it's a good time to buy . . . for now.
"Homeowners seem to have taken note of the resulting lack of housing supply, with an increased share saying it's a good time to sell a home," said Duncan. "However, this activity may cool again in the coming months, depending on the extent to which it can be attributed to consumers having chosen to delay or to accelerate homebuying plans due to the pandemic."
Meanwhile, the Conference Board Consumer Confidence Index also showed signs of improvement in June, increasing to 98.1 from 85.9 in May. Broken down, the Expectations Index —based on consumers' short-term outlook for income, business and labor market conditions — increased from 97.6 in May to 106 in June while the Present Situation Index — based on consumers' assessment of current business and labor market conditions — increased from 68.4 in May to 86.2.
"Consumer Confidence partially rebounded in June but remains well below pre-pandemic levels," said The Conference Board Senior Director of Economic Indicators Lynn Franco in a press release. "The re-opening of the economy and relative improvement in unemployment claims helped improve consumers' assessment of current conditions, but the Present Situation Index suggests that economic conditions remain weak. Looking ahead, consumers are less pessimistic about the short-term outlook, but do not foresee a significant pickup in economic activity."
Consumers' outlook for the labor market was mixed. The proportion expecting more jobs in the months ahead declined from 39.5% to 38.4%; however, those anticipating fewer jobs in the months ahead also decreased, from 19.9% to 14.2%. Regarding their short-term income prospects, the percentage of consumers expecting an increase improved from 14.6% to 15.1%, while the proportion expecting a decrease declined from 15.4% to 14.4%.
While recessions typically have a limited effect on the housing market (with the notable exception of the Great Recession), shell-shocked consumers facing record unemployment and continuing uncertainty regarding containment of the coronavirus are taking a wait-and-see approach, suggesting an uneven and potentially volatile course toward economic recovery, said Duncan.
Franco agreed. "Faced with an uncertain and uneven path to recovery, and a potential COVID-19 resurgence, it's too soon to say that consumers have turned the corner and are ready to begin spending at pre-pandemic levels," she said.