ActiveRain, the online community that caters to 207,317 real estate professionals, was sold by co-founder and former CEO, Jonathan Washburn, to Market Leader, Inc. employee (and former consultant) Nikesh Parekh.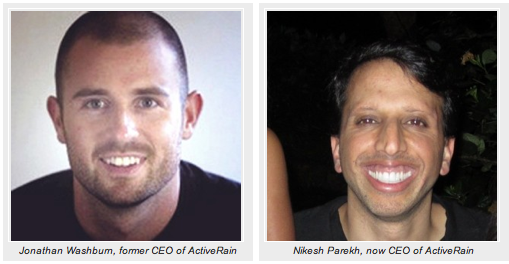 "Six amazing years after creating ActiveRain I am no longer CEO. I'm now focusing 100 percent of my efforts on revolutionizing the daily deals industry through the DailyTicket community. We are taking on Groupon and LivingSocial with our revolutionary business model powered by local franchise business owners and our focus on building strong communities through remarkable experiences," said Washburn on his blog.
The 32-year-old former CEO is transitioning into his new position at DailyTicket, but he continues to express pride in the continuously-evolving community he built six years ago.
"It is not an overstatement when I say this was the best job in the world," said Washburn in another blog post. "However, the core of who I am is a start-up entrepreneur and it's my passion and purpose to create new companies with the hopes of changing the world for the better."