Foreclosure filings fell 23 percent nationally in 2013's first quarter, but the situation in many local markets offered a more nuanced portrait.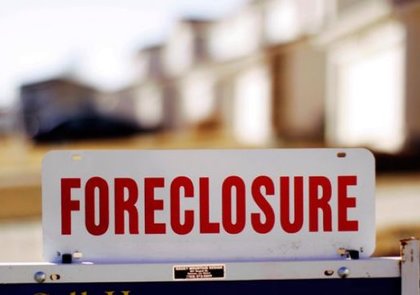 Foreclosure filings nationwide declined in RealtyTrac's latest U.S. Foreclosure Market Report, though unsurprisingly, the situation was a bit more complicated on the local level.
Surveying the first quarter of 2013, RealtyTrac's report found that foreclosure filings, which covers default notices, scheduled auctions and bank repossessions, fell 12 percent quarterly and 23 percent yearly; with 442,117 filings, the first quarter had the lowest foreclosure filings since 2007.
But again, the scenario was a bit more nuanced on the local level. Foreclosure starts were up from February to March in 23 states, and in 12 states, starts were up annually. In New York and Maryland, for instance, starts were up 200 percent and 193 percent, respectively, from the year before.
Foreclosures on the Home Front
Here in Houston, foreclosure are not much of a problem (the city's foreclosure rate in March, for instance, was a sterling 1 out of every 617 homes), and statewide the situation is similarly positive. In fact, Texas currently boasts the shortest foreclosure timeline in the nation, with it taking the Lone Star state just 159 days in 2013's first quarter to complete a foreclosure; for comparison's sake, it takes 1,049 days in New York!
Christi Borden, an agent with Better Homes and Gardens Real Estate Gary Greene in Katy, said that though the Houston area does have pockets of foreclosures (mostly new construction developments that were hastily built and loosely mortgaged), they've never really posed a problem in the metropolitan area's marketplace.
"We never really had many [foreclosures] in the first place," she said.
Interested in how Houston's foreclosure rate compares with the rest of the nation? See our infographic below for some perspective.