Standard & Poor's Case-Shiller Home Price Indices put up smashing numbers in April, and here in Texas, the situation was similarly promising.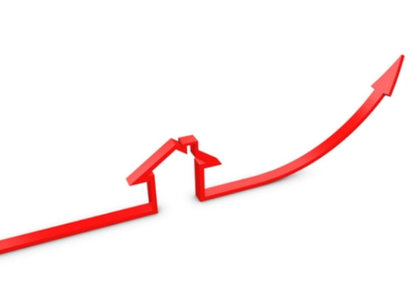 Texas home prices retained their strong, steady increases in the latest Case-Shiller Home Price Indices from Standard & Poor's, with home prices in Dallas increasing 2.3 percent from March to April and 7.4 percent from April 2012.
Though S&P does not track home prices in Houston, Dallas' yearly gains are the highest yet recorded for the city, and S&P's numbers are consistent with similar numbers reported by the Houston Association of Realtors.
National Case-Shiller Takes Off
As has been the case in past months, the 10- and 20-City Composites in the Case Shiller, which track prices for the nation's largest cities, were quite positive in April, largely on the strength of stupendous price gains in many western cities.
Home prices rose 2.6 and 2.5 percent from March to April in the 10- and 20-City Composites, respectively.
Year-over-year, the situation was even better, with the 10- and 20-City Composites posting 11.6 and 12.1 percent increases.
All 20 cities tracked by S&P saw positive yearly returns, and Detroit was the only city to see prices fall from March to April.
David Blitzer – Housing Seeing a "Broad Based" Recovery
David M. Blitzer, the chairman of the Index Committee at S&P Dow Jones Indices, said that the consistent increases in prices in April bodes well for housing.
"The recovery is definitely broad based," Blitzer said. "The two Composites showed the largest year-over-year gains in seven years."
Blitzer also commented on the rising mortgage interest rates of last week, and thankfully, he agreed with other level headed assessments (including ours!) that an increase in rates would not derail the housing recovery.
"Last week's comments from the Fed and the resulting sharp increase in Treasury yields sparked fears that rising mortgage rates will damage the housing rebound," Blitzer said. "Home buyers have survived rising mortgage rates in the past, often by shifting from fixed rate to adjustable rate loans. In the housing boom, bust and recovery, banks' credit quality standards were more important than the level of mortgage rates. The most recent Fed Senior Loan Officer Opinion Survey shows that some banks are easing credit restrictions. Given this, the recovery should continue."