The May Case-Shiller brought great news for the Texas housing market, with home prices in the state putting up some of the best numbers in the nation.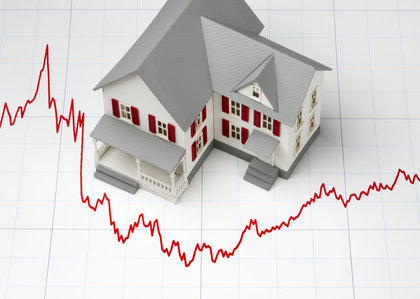 May was a historic month for home prices in the Lone Star State, with prices in the Dallas metro area hitting new highs in the May Case-Shiller from Standard & Poor's.
Though S&P does not specifically track home prices for Houston, its Dallas numbers are the best sign yet of Texas' strong housing market; with its 2.0 percent increase from April to May and 7.6 percent from May 2012, Dallas' home prices are now above their pre-recession levels, and Dallas is one of only two cities nationwide to have reached that milestone.
Home Prices Rising Nationwide
The news was similarly positive nationwide:
The 10- and 20-City Composites, which measure home prices for the 10 and 20 largest metro areas in the U.S., posted monthly increases of 2.5 and 2.4 percent.

For May, both Dallas and Denver reached new record levels in the Case-Shiller, the first time any city in the index has surpassed pre-recession highs.
Year-over-year, the 10- and 20-City Composites were up 11.8 and 12.2 percent, respectively.
As of May 2013, the most recent month of data for the Case-Shiller, home prices are back to their spring 2004 levels, meaning they are still approximately 24-25 percent below their June/July 2006 peaks.
 David M. Blitzer – "Home Prices Continue to Strengthen"
May's Case-Shiller report, said David M. Blitzer, the chairman of the Index Committee at S&P Dow Jones Indices, is further indication of a strengthening housing market.
"Home prices continue to strengthen," Blitzer said. "Two cities set new highs, surpassing their pre-crisis levels and five cities – Atlanta, Chicago, San Diego, San Francisco and Seattle – posted monthly gains of over three percent, also a first time event … Monthly numbers before seasonal adjustment showed all 20 cities experienced rising prices."