June was a stellar month for Texas home prices, with the Lone Star State putting up some of the strongest home prices gains in the nation.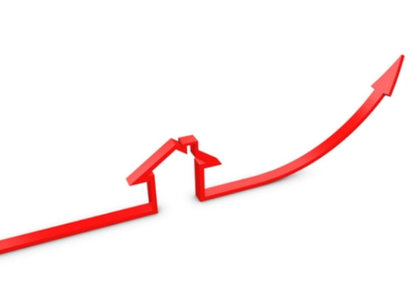 Home prices in Texas remained among the strongest in the nation in June, according to the latest Case-Shiller Home Price Indices from Standard & Poor's.
Indeed, in Dallas, home prices rose 1.7 percent from May to June and 8.0 percent from June 2012. Though S&P does not track home prices for Houston specifically, it's data for Dallas is certainly consistent with what we've been seeing across Texas' thriving metropolitan housing markets.
June Case-Shiller Home Price Indices – Price Increases Waning?
As S&P's report showed, the news was similarly strong on the national scale, though home price growth may be slowing down as the year progresses:
The National Case-Shiller Index grew 7.1 percent in the second quarter, and over the last four quarters, it has grown by 10.1 percent.
More specifically, the 10- and 20-City Composites, which focus on most of the nation's largest housing markets, were up 2.2 percent from May to June, and posted yearly increases of 11.9 and 12.1 percent, respectively.
All 20 cities measures showed both monthly and annual increase, though just six cities saw prices rise faster in June than May, compared to the 10 who saw faster increases in May.
Blitzer – Home Price Growth "May Be Slowing"
David M. Blitzer, the chairman of the Index Committee at S&P Dow Jones Indices, said that though June's Case-Shiller report was a positive one, it suggests that home price growth may be slowing, a trend we recently anticipated.
"National home prices rose more than 10 percent annually in each of the last two quarters," Blitzer said. "However, the monthly city-by-city data show the pace of price increases is moderating.
"Overall," he continued, "the report shows that housing prices are rising, but the pace may be slowing. Thirteen out of 20 cities saw their returns weaken from May to June. As we are in the middle of a seasonal buying period, we should expect to see the most gains. With interest rates rising to almost 4.6 percent, home buyers may be discouraged and sharp increases may be dampened."