Existing-home sales declined a bit from August to September, though housing inventory continued to show promising signs.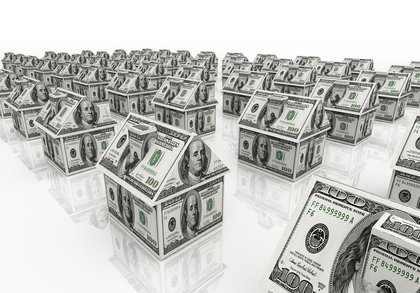 After hitting their highest level in nearly four years, existing-home sales came back down to earth in September, declining 1.9 percent to a seasonally adjusted annual rate of 5.29 million, according to the latest report from the National Association of Realtors.
That's down from 5.39 million in August, though sales are still 10.7 percent above the 4.78 million recorded in September 2012; sales have now remained above their yearly marks for 27 straight months.
Existing-Homes Sales in September – a Slowing Market?
Something we should be clear on – the data we're referring to is for September's housing market, meaning that the government shutdown, which took place in October, did not impact the data.
Other important stats in NAR's report included:
Median existing-home price for all housing types was $199,200, up 11.7 percent from September 2012; that's the 10th straight month of double-digit yearly increases for median price.
Distressed homes, meanwhile, accounted for just 14 percent of September sales, up from 12 percent in August but down from 24 percent in September 2012; 9 percent of sales were foreclosures, 5 percent short sales.
In a very encouraging sign, housing inventory increased slightly from August to September, rising from a 4.9-months supply to a 5.0-months supply; inventory is only 7 percent below its 2012 level.
Median time on market was 50 days, up from 43 in August but down from 70 in September 2012.
And finally, data differed markedly by region: in the Northeast, sales were down 2.8 percent monthly but up 15.0 percent yearly; in the Midwest, the 5.3 percent monthly decline was matched by a 9.0 percent yearly increase; in the South, sales were down just 1.4 percent monthly, and up 9.9 percent yearly; and in the West, sales were up 1.6 percent monthly and 7.8 percent yearly.
Vickey Wachtel, the broker/owner of Imagine Realty International in Katy, said she has not seen a slowdown in her marketplace. In addition to HAR data, which recently showed home sales were up 23.5 percent in September, Wachtel said the area's strong labor market feeds into housing.
"Houston housing is still in high demand," she said, "and with the adding of jobs in most of the surrounding areas, that demand doesn't seem to be slowing anytime soon."
An Expected Decline in Housing Activity
Lawrence Yun, NAR's chief economist, said that September's decline was expected.
"Affordability has fallen to a five-year low as home price increases easily outpaced income growth," he said. "Expected rising mortgage interest rates will further lower affordability in upcoming months."
And Gary Thomas, NAR's current president, said the government shutdown could impact NAR's next report.
"Just one impact of the recent government shutdown – delays in tax transcripts needed for approval of mortgage loans – put a monkey wrench in the transaction process and could negatively impact sales closings in next month's report," he said.