When you work the long hours that real estate demands, it can be easy to lose focus; thankfully, there are easy ways to get it back.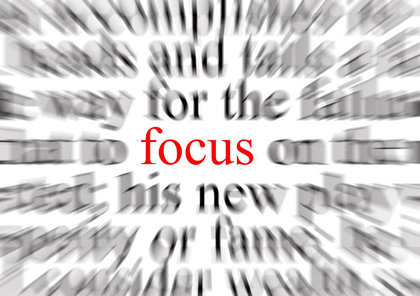 Real estate can be a demanding industry. From generating leads, to marketing listings, to showing properties and negotiating with other agents, there are no shortage of things to do when real estate is your profession.
Such an active schedule, though, can be a detriment at times; with so many moving parts, and so many details to consider, it can be easy to lose your focus – and when focus is lost, it's a darned difficult thing to reclaim.
Or is it? Below, we've got five easy methods you can try to retain your focus:
1. Spend some time on YouTube – We've written many times before about how effective YouTube can be for your real estate business, but this time around, leave the professionalism at the door. Watch funny cat videos. Watch videos from FAIL Blog. Watch clips from some of your favorite movies. The key is to remove yourself from your job and clear the air a bit, so you can return to your real estate practice with coherence.
2. Read some superb fiction – Of course, you don't need to only embrace silliness; reading some great fiction – but again, fiction with no relation to real estate – can be a great way to clear your head as well. Read Hemingway, or Fitzgerald, or Capote; or, if you're looking for something more low brow, there's always Us Weekly and glossy magazines; again, the key is to remove yourself from your job for the moment.
3. Solve some puzzles – Puzzles, such as sudoku or crosswords, are great for clearing your mind. Sure, they require a commitment and focus of their own, but it's a much different breed of focus than selling a home; plus, it's short-term, and triumphing in a puzzle can be a terrific way to put you back on track for a larger, more complicated task.
4. Talk to a friend – Calling up a family member or a friend serves two purposes. On one hand, you can shoot the breeze and remove yourself from the frustrations of the moment, but on the other hand, the person you're talking to could have an interesting, outsiders perspective to aid you in your quest.
5. Clean! – Finally, there's no more straightforward task than cleaning, and because of that, there are few that provide a greater sense of accomplishment. Whether its dusting your desk or organizing your papers, a clean workspace is a pleasure to behold, and will leave you focused and ready to resume your day.