October was a great month for residential construction, with both the single-family and multifamily markets rising to new post-boom levels.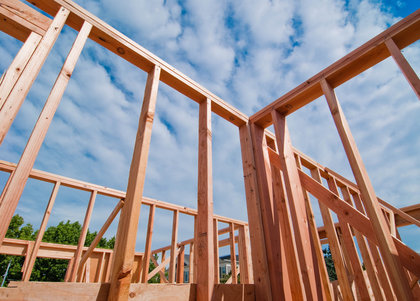 Though the government shutdown handicapped the Census Bureau's data on residential construction, what it did report in its latest analysis was more than satisfactory.
According to the report, building permits on residential projects increased 6.2 percent from September to October, reaching a seasonally adjusted annual rate of 1,034,000; that's a 13.9 percent year-over-year increase, and the highest mark for building permits since 2008.
Buildings Permits and Residential Construction
Other notable details in the Census Bureau's report included:
Single-family authorizations were at a rate of 620,000, a 0.8 percent increase from September and a 12.7 percent increase from September; that's the highest level for single-family permits in nearly five years.
Multifamily authorizations, though, were even stronger, boasting a 19.8 percent monthly increase and a 38 percent yearly increase; that's the strongest multifamily data in five years, and it confirms how important the multifamily sector has been for the housing recovery; indeed, according to analysis by Trulia's Jed Kolko, thus far in 2013, multifamily has made up 33 percent of new housing permits, far above its historical average of 20 percent.
Also, Kolko noted that in some metro areas, building permits are still far below their historic levels, with Atlanta, Phoenix, Las Vegas, Sacramento, Chicago and Detroit being notable examples (see our latest analysis of McGraw-Hill's October construction numbers for more evidence of that).
For a better look at homebuilding's progress, see this great graph from Calculated Risk.
Government Shutdown Blues
As promising as that data is, though, it's all the Census Bureau had prepared. Because the agency was sidelined by the government shutdown, proper data collection for housing starts and housing completions could not be completed; thus, on Dec. 18, the Census Bureau will release a massive report on that will feature data for September, October and November. It should be fun!