Existing-home sales enjoyed a very healthy 2013, though it's unlikely the market will repeat that performance in 2014.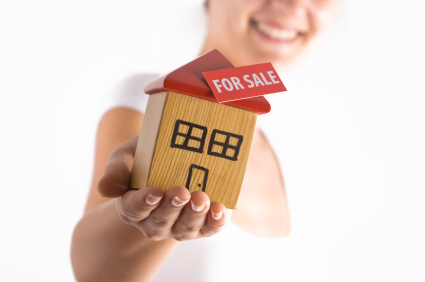 The housing market capped off a successful year in existing-home sales in December, with sales rising 1.0 percent from November to a seasonally adjusted annual rate of 4.87 million, according to the National Association of Realtors.
That brought 2013's cumulative sales to 5.09 million, a 9.1 percent increase from 2012 that was the strongest yearly performance since 2006; similarly, the median existing-home price for 2013 was up 11.5 percent to $197,100, the strongest such gain since 2005.
Existing-Home Sales in December
Some interesting stats specific to December include:
Distressed properties continue to make up less and less of total home sales; at just 14 percent of all December sales, that's down quite a bit from 24 percent a year ago.
Total housing inventory continued to struggle, slipping 9.3 percent to 1.86 million existing homes; that's just a 4.6-months supply, down from 5.1 months in November but up marginally from 4.5 months a year ago.
Interestingly, time on market shot up 29 percent from November to 72 days, with NAR blaming adverse weather.
First-time homebuyers, sadly, are still missing in action; they accounted for just 27 percent of all home sales in December, down from 28 percent in November and 30 percent in Dec. 2012.
Buckle Your Seat Belts for a Bumpy 2014?
December's existing-home sales report makes one other thing clear – home sales slowed down a noticeable amount near the end of the year. Though such a slowdown is expected, December's numbers were even 0.6 percent below the 4.90 million level of Dec. 2012, suggesting larger market trends may be at work.
Since the housing bubble burst in 2007, existing-home sales have taken up an abnormally large chunk of the home sale pie. Because the market was glutted with distressed inventory, and because new homes were so hard to come by, existing homes were pretty much the only game in town, and they've dominated home sale stats the last couple years (Bill McBride, on Calculated Risk, has labeled this the "distressing gap"); in fact, according to Trulia's Jed Kolko, the ratio of existing-home sales to new home sales was almost 12:1 in 2013.
Clearly, such a thing will not continue as the market balances out, which could mean lower levels of existing-home sales. Also, there are several market forces at work – especially higher mortgage interest rates – that could affect home sales.
We won't truly know how 2014 is shaping up for another few months, but this is definitely something you should keep on your radar.