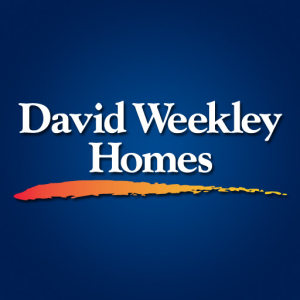 David Weekley homes was recently recognized in the top 20 on Professional Builder magazine's 2014 Housing Giants List. The premier company was ranked No. 16 out of 293 of the nation's largest homebuilders. The report, which has been compiled for over 40 years, is based on new housing revenue and closings in 2013. David Weekley Homes produced $1.12 billion this year—a significant incease from 2012's $861 million—and had 2,899 closings.
The company has been recognized on numerous occasions for its exceptional work, including its No. 18 rank on Builder Magazine's "2014 Builder100" list, eight-time recognition on Fortune Magazine's "100 Best Companies to Work For" list and the "Triple Crown of American Homebuilding."
In addition, the homebuilder has been named for more than 1,000 industry awards including three first-place awards to its model homes in the Orlando Parade of Homes and two McSam awards. The latter were awarded by the Dallas Builders Association for Best Custom Home and Best Interior Merchandising for a Model Home. The National Association of Homebuilders also named David Weekley Homes as the Best in the Region at its 2013 Best in America Living Awards.
The company holds quality and customer service as its highest standards. "The David Weekley Difference" involves creating an enjoyable work experience for its employees, which in turn translates into happy customers. Building communities amongst its employees and clients has been an important aspect to the legendary homebuilder since its inception in 1976.