It would appear to be a glaring contradiction in the nation's housing market, but a bit of flip-side thinking immediately clears things up.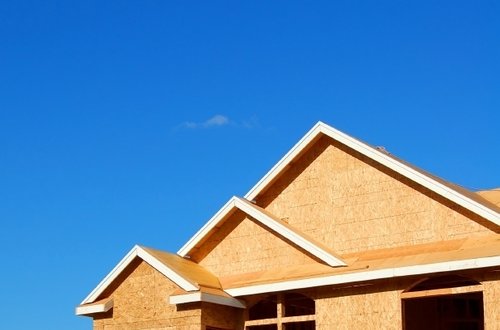 The HMI, the NAHB's measurement of builder confidence, rose yet again this month, jumping four points to an impressive 58. Two details of that number jump out: first, whenever the HMI is above 50, that means that more builders see conditions as good than bad, and with November's reading, it's now been above 50 for five straight months; and second, that excluding two recent blips, builder confidence is at its highest level since Nov. 2005.
As encouraging as that number is, it stands in stark contract to another measurement of residential construction – single-family home starts. Indeed, though the HMI presumably measures builder confidence in the single-family home market, and though single-family housing starts did increase 4.2 percent in October, builder confidence has risen as a far faster rate than actual construction.
Case in point – at a seasonally adjusted annual rate of 646,000, single-family home starts are currently at their highest point since June 2008; what were starts at in Nov. 2005, when builder confidence was so high? They were at a rate of 1.458 million.
Here's a graph to better demonstrate the divide:
The Great Divide in Homebuilding
So, how can one explain such a divide? The answer, actually, it much easier attained than one may think – look at the flip side.
Sure, an HMI rating of 58 is encouraging, but that still means that roughly speaking, 42 percent of homebuilders are not feeling so hot about the current housing market, and when one views the current composition of homebuilding, their sentiments make a whole lot of sense.
As we recently documented, new construction (like the rest of the housing market) has shifted towards affluence, and higher-priced listings have surged in stunning fashion. Why? Simply, with incomes stagnant and savings low, some builders have shifted their production to big homes, aka towards the only consumers who can purchase homes nowadays – the affluent classes. So for the builders who made that shift, times are great and confidence is high; for those who didn't, times are still a bit difficult and confidence is lagging.
We'll be monitoring this divide closely in the coming months, and for good reason – once that gap closes, we'll know housing is on firmer, more sustainable footing.