Builder confidence remains high while home construction continues to trod along – what gives?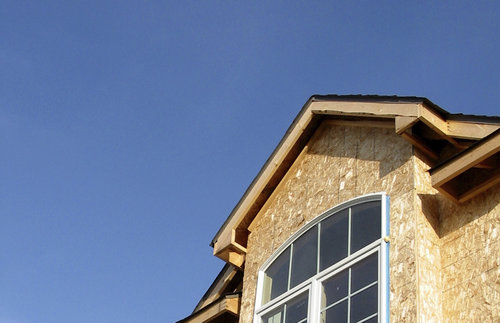 Builder confidence this month fell just one point, according to the latest Housing Market Index from the National Association of Home Builders.
Finishing up 2014 at a rating of 57, builder confidence is at the exact same level that it was at the end of 2013, though since 2012, it's risen by 21.1 percent.
The Housing Market Index is divided into three components, two of which saw one-point declines: the index gauging current sales conditions fell one point to 61; and the index measuring expectations for future sales dropped a single point to 65 (the index gauging traffic of prospective buyers, meanwhile, held steady at 45).
Meanwhile, on a regional level, builder confidence in the West rose by four points to 62; one point to 45 in the Northeast; down three points 54 in the Midwest; and in the South, it dropped two points to 60.
Builder Confidence & Home Construction – An Irreconcilable Pair
All that information is fine and dandy, but it still does not rectify the chief imbalance in home construction right now, that being how much higher builder confidence is than the actual rate of single-family home construction.
In fact, single-family home starts fell 5.4 percent in the most recent analysis from the Census Bureau, while the one-point drop for builder confidence represents just a 1.7 percent decline (in case your math is fuzzy, that drop is three times smaller).
Here's a graph, showing the long-term divide between the two measures:
So, how can one explain such a divide? We've reported on this in the past, but it bears repeating – even if builder confidence stands at 57, that still means that 43 percent of builders are not confident with where homebuilding is heading, and other news on the construction front shows why that 43 percent is not feeling so hot.
Simply, new construction (like the rest of the housing market) has shifted towards affluence, and higher-priced listings have surged in stunning fashion. Why? Simply, with incomes stagnant and savings low, some builders have shifted their production to big homes, aka towards the only consumers who can purchase homes nowadays – the affluent classes. So for the builders who made that shift, times are great and confidence is high; for those who didn't, times are still a bit difficult and confidence is lagging.
We'll be monitoring this divide closely in the coming months, and for good reason – once that gap closes, we'll know housing is on firmer, more sustainable footing.