SmartAsset evaluated refinancing around Texas and the country to find that Houstonians are saving more.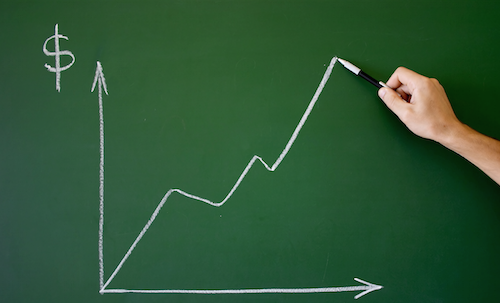 In Harris County, residents are saving more each year on mortgage refinancing than anywhere else in the state, an analysis from SmartAsset, a personal finance website, revealed.
Dwarfing the annual countywide savings of Dallas, Travis and every other county in the state, Harris residents save an estimated $135 million every year from refinancing, amounting to roughly $3,200 in individual savings per loan, which average $174,204.
By applying the national average pre-finance interest rate of 5.88 percent and post refinance rate of 3.98 percent to the total balance of refinanced mortgages in every county around the country, SmartAsset, through a side-by-side comparison of the interest rate loans, was able to generate county-by-county loan savings. Houston's home county ranked No. 19 among the nation's more than 3,000 counties.
2014: A Year of Savings
At the end of 2014's second quarter, Freddie Mac, in its quarterly refinancing report, announced, officially, that the refinancing boom had ended.
"The housing market realized a significant shift in the second quarter of this year as refinance activity fell below 50 percent marking the onset of the first purchase-dominated market the industry has seen since 2000 and an end to the refinance boom that started in late 2008," Freddie Mac chief economist Frank Nothaft said in a July 2014 press release.
The shift represents an overall strengthening of the market, and a willingness from homeowners to list their current home on the market.
Still, despite the drop in popularity, Freddie Mac estimates in its latest report that during the 2000 to 2008 boom, homeowners who refinanced saved an estimated $70 billion, and for those in 2014, an estimated $5 billion.
An Option Worth Considering
The savings are there, ready for Houston residents to grab, but not everyone should take the leap into refinancing, as it's a particular avenue with particular requirements.
Refinancing is a good option for homeowners who have bolstered their credit scores, if average interest rates are falling or if the mortgage holder has an opportunity to lock in a fixed mortgage rate, which is a popular option considering the calamity widespread adjustable rate mortgages helped create in 2007.
Now is a particularly good time to mull over the possibility of refinancing, as mortgage rates have been trending upwards in recent months, according to TIME magazine's Josh Garskof.
"If you're a homeowner with good credit and a solid income, now might be an opportune time to refinance," he said.
Though coming at a cost of "bank fees, attorney fees, appraisal fees and title insurance fees that typically total about $3,000 to $5,000," Garskof added, successful refinanciers will find a myriad of benefits, including:
If refinancing brings the mortgage rate down, which is often the aim, monthly payments should fall as a result, and, possibly, interest payments.
By refinancing from, say, a 30-year mortgage to a 20- or even 15-year mortgage, the homeowner will take on larger monthly payments, but increase the pace in which equity is accrued.
Through a cash-out refinance, homeowners can tap into their property's equity, pulling out funds for whatever reason. But beware, cash-out refinances are only an option if a home has positive equity.
As a final note, Garskof recommends residents interested in refinancing first "shop around" for the best mortgage rate, as they tend to vary from lender to lender.
Check out our graph below to see how Harris County compares with Texas' other top counties.