Sure, new home sales were up in February, but there's much more than meets the eye.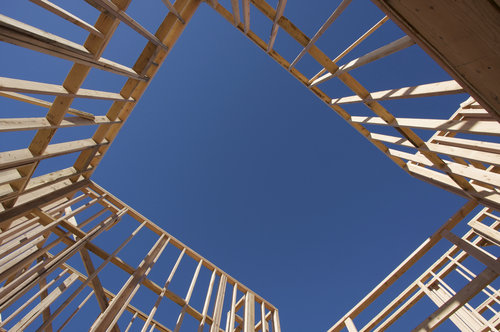 On the surface, it looks like February was a very positive month for sales of newly built single-family homes. According to the latest Census Bureau report, new home sales were at a seasonally adjusted annual rate of 539,000, which is not only up 7.8 percent from January and 24.8 percent from Feb. 2014, but also the best rate of new home sales since 2008.
This being the wonderful world of new construction, though, there is considerable nuance beneath the surface of those promising stats, and in five different ways:
1. Unreliable Data – Firstly, the Census Bureau's preliminary new home sales stats often come with a significant margin of error, and February's numbers were no exception. For instance, that great 7.8 percent monthly increase has a margin of error of 15.2 percent, and the 24.8 percent yearly increase has a margin of 20.4 percent. So basically, those increases should be taken with a gigantic grain of salt, and the Census Bureau will likely revise the numbers down come April.
2. Seriously Unreliable Data – Beyond that general margin of error, things get quite questionable at the regional level. In the ice-entombed Northeast, for instance, the Census Bureau is reporting that new home sales skyrocketed 153 percent from January to February, somehow rising from 17,000 to 43,000. Clearly, those numbers are wildly off the mark, and they're hardly the first time that the Census Bureau's methodology has been called into question.
3. Sales Price Breather – Another telling sign of the questionable new home sales numbers comes in the form of sales price. For months, the median sales price of new homes has been rising, ultimately setting a new record in 2014. In February, though, the median price was $275,500, up 2.6 percent from last year but down 4.8 percent from January; average sales price, similarly, was down 0.9 percent from January, but up 4.6 percent from last year to $341,000. How falling prices correspond with aggressively rising sales is a mystery to us, but then again, the numbers are questionable.
4. Prices are Still Very High
– Of course, even with those declines, the sales prices for new homes remain quite high, and a breakdown of the price brackets shows why. In February, there were not only more new home sales of $400,000-plus homes than $199,999 or under, but also more than new homes priced between $300,000 and $399,999;
as we've meticulously documented
, new home sales (
and new construction altogether
) only continue to shift towards affluence.
5. Inventory Remains Low – Finally, it's unlikely that those high prices will see any relief from greater supply. New home inventory was at a 4.7-months supply in February, which is down 9.62 percent from Feb. 2014 and 7.84 percent from January.